58th District state rep race is intriguing
Published: 1/3/14 @ 12:00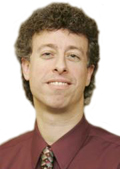 By David Skolnick (Contact)
Local connection: Brenda L. Mack of Canfield will be the running mate of Ted Stevenot, a former state tea party leader, in his challenge to incumbent Gov. John Kasich in the Republican primary in May. That is assuming the ticket collects 1,000 valid signatures and files nominating petitions with the Ohio secretary of state by the Feb. 5 deadline.
Stevenot's campaign sent an email late Wednesday stating he will make a "major announcement concerning his Republican candidacy for Ohio governor," and that he "will introduce conservative" Mack as his running mate at a Tuesday press conference in Columbus.
Mack is a former Ohio Black Republicans Association president and is currently the vice president of The Frederick Douglass Foundation's Ohio chapter. She operates Precise Consulting, a Canfield firm.
Stevenot, from the Cincinnati area, is a past president of the Ohio Liberty Coalition. The coalition and other tea-party conservatives have criticized Ohio Republican leaders including Kasich.
If they file, Stevenot and Mack face a difficult task in defeating Kasich and Lt. Gov. Mary Taylor in the GOP primary.
Despite who is endorsed by the Mahoning County Democratic Party to replace state Rep. Robert F. Hagan in the 58th Ohio House District, his wife already has a leg up on the competition.
And it could make for an interesting race if the county party doesn't endorse Michele Lepore-Hagan of Youngstown.
At the request of state House Democratic leaders, the Ohio Democratic Party endorsed Lepore-Hagan at its executive committee meeting in Columbus last month. She didn't attend that meeting.
Her husband can't run for re-election this year because of the state's term-limits law.
Besides being able to use "endorsed Democrat" on her campaign literature, ads and commercials, Lepore-Hagan of Youngstown will also get to use the party label on mailers, which are deeply discounted courtesy of the state party. The money she raises for those mailers will go a lot further thanks to the endorsement discount.
Candidates who are endorsed by the county party are typically entitled to the state party's discount. But that won't be the case if someone besides Lepore-Hagan is selected as the county party's endorsed candidate.
It may mean nothing.
If she captures the county party endorsement, there isn't an issue.
If she doesn't get the endorsement, she may not use the mail discount.
Lepore-Hagan probably would, but Youngstown Mayor John A. McNally opted not to use it during his successful campaign.
The state party doesn't permit attacks on other Democrats on mailers and candidates need approval for the literature from the state party before it's mailed, said Mahoning County Democratic Party Chairman David Betras.
"It takes time," he said. "You can't say, 'here's my mail.' It has to be approved."
Interestingly, the state party's executive committee opted last month to not make a decision on backing a candidate to succeed state Rep. Tom Letson of Warren, D-64th, who can't run this year for re-election because of term limits.
Letson received the state party endorsement for a seat on the Ohio Supreme Court.
Besides Lepore-Hagan, Youngstown 6th Ward Councilwoman Janet Tarpley filed for the 58th District race. Also, Cynthia McWilson and Michael E. O'Hara, both of Youngstown, are running with Youngstown 4th Ward Councilman Mike Ray and Rachel Hanni, a former Youngstown school board member, among others, considering bids for the seat.
If the county party chooses a candidate other than Lepore-Hagan, Betras will be in the awkward position of working to elect someone who doesn't have the support of the state party.
The filing deadline is Feb. 5.
The Mahoning County Democratic Party will meet to endorse no later than 10 days after the county board of elections certifies candidates for the May 6 primary, Betras said.
In addition to Hagan's seat, the county party will endorse in two other state Legislature races, numerous judicial posts, two congressional spots, county auditor and a county commissioner spot.
Don't Miss a Story
Sign up for our newsletter to receive daily news directly in your inbox.