YSU men fall despite Perry's 31 points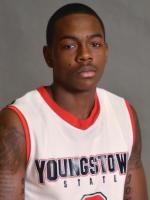 ---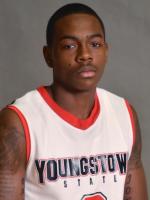 Photo
Staff and wire reports
Milwaukee
Youngstown State guard Kendrick Perry scored a game-high 31 points, but Jordan Aaron scored 27 and Wisconson-Milwaukee beat the Penguins, 82-76, in the Horizon League opener for both teams Thursday night.
YSU (9-7, 0-1 Horizon) led at the start 2-0 but quickly fell behind Milwaukee trailing by 10 at the half and eventually 19 points, 69-50, on a pair of Aaron free throws with eight minutes left.
The six-point margin of victory suggested the game was closer than it was actually played, but the Penguins never really posed a threat. Milwaukee (11-4, 1-0) outshot and outrebounded YSU and went to the penalty line 11 more times in the victory.
Steve McWhorter added 17 points and Kyle Kelm 12 for Milwaukee.
Perry entered the game averarging 20.8 points. He was 11 of 21 from the floor with four rebounds and four assists.
YSU's Ryan Weber scored 14 points, all in the second half, and Kamren Belin and Bobby Hain each added 10 points for the Penguins.
Perry connected on 11-of-21 shooting from the floor with four rebounds and four assists. As a team, YSU made eight 3-pointers, including seven in the second half, but shot just 30.8 percent from behind the arc.
Aaron had four 3-pointers for Milwaukee. Kyle Kelm posted a double-double with 12 points and 10 rebounds. The Panthers shot 46.2 percent for the game, including 42.9 percent (9-of-21) from 3-point range.
The Penguins struggled shooting the ball, especially from behind the arc, in the first half and fell behind by nine, 23-14, midway through the half.
A 10-4 run over a five minute span got the Penguins within three, 27-24, with 4:15 left in the half. Milwaukee, though, made four straight 3-pointers to close out the half on a 12-5 run to take a 39-29 lead into the lockerroom at halftime.
The Penguins shot just 37.5 percent from the field and went just 1-for-10 from 3-point range, including missing their first nine attempts from beyond the arc. Milwaukee buried six 3-pointers in the first half and outrebounded YSU, 21-14.
YSU's road continues Saturday when at Green Bay. Tip-off is 2 p.m. at the Resch Center.