Mooney grad killed in crash 'touched a lot of lives'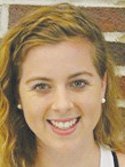 ---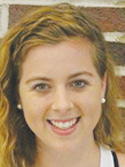 Photo
By Kalea Hall
canfield
Caitlin Yager had a family every place she went.
She had her Canfield family, her Cardinal Mooney family and her Marietta College family.
Her family would have grown even more if she had the chance to continue to share her joy with the rest of the world.
Tragically, Yager, 19, died Dec. 26 in an auto accident. But even in her death she continued to spread her joy in the memories her friends and family have of her. And she also became a hero.
"She was always giving and helping others," said Matthew Yager, Caitlin's brother. "She was a registered organ donor. Even after this terrible tragedy, she was able to save the lives of others."
The crash happened about 12:30 a.m. on U.S. 20 in Wakeman Township, Ohio. The driver of a 2006 Chevrolet Malibu — Jordan Zartman, 20, of Tiffin, Ohio — lost control on the ice-covered road and hit the 2003 Chrysler Concorde in which Caitlin was riding head-on. Richard Yager, 59, Caitlin's father, was driving the vehicle; her mother, Carol, 57, was in the passenger seat, and Matthew, 23, and Caitlin were in the back seat. Richard, Carol and Matthew all suffered injuries in the crash and were taken to Cleveland Metro Hospital.
Matthew said they all are still recovering.
Zartman sustained nonincapacitating injuries in the crash. His passenger, Breanna Zartman, 24, sustained incapacitating injuries. They both were taken to Fisher Titus Hospital.
The slippery road also caused an Ohio State Highway Patrol trooper to bump one of the disabled vehicles while attempting to stop at the crash scene.
Matthew remembers his sister as someone who brought out laughter in everyone.
"She was full of love and joy," he said.
Caitlin had many plans in her future. In a few weeks, she was to head to Nicaragua for a service project, and from there it was on to Russia where she would study abroad for the semester. She also had plans of studying at Cambridge University in England over the summer of 2014.
This year was going to be a big one for her, but Caitlin always strived for more.
"She set the bar high and reached for it every day," Matthew said of his sister.
The Mooney graduate ran cross country and track. She moved on to compete in both for Marietta College, where she was a history and land management double major.
She also was minoring in religion and leadership studies. She was the recruiting chairman for her sorority, Sigma Kappa Beta Theta, a tour guide for Marietta, peer mentor, member of the student senate and more. Law school was in Caitlin's future.
"She was a perfect student," Matthew said. "She touched a lot of lives there."
Caitlin also was an avid baker. She was always trying new recipes from scratch.
"She couldn't be a better person," Matthew said. "I love her."
Caitlin's Mooney family will have a Mass for her at 10 a.m. today in the school auditorium.
Calling hours for Caitlin are scheduled from 2 to 8 p.m. Jan. 10 at St. Christine's Parish on South Schenley Avenue in Youngstown. Her funeral will be at 11 a.m. Jan. 11 at St. Christine's.