Published: Wed, January 1, 2014 @ 12:00 a.m.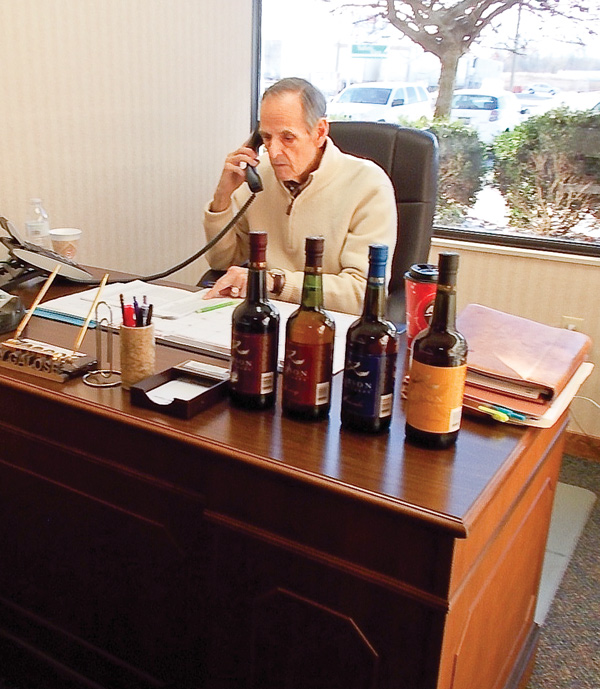 Photo
Tony Galose, above, is retiring from Tri County Distributing after more than 40 years in the business.
The Valley's local wine industry is losing one of its longest tenured and most respected members today as Tony Galose retires from Tri County Distributing after more than 40 years in the business. Galose was actively involved in helping to shape the current Valley wine scene in both the retail and restaurant settings.
Like most Valley residents his age, Galose grew up in a middle-class family and went to work at an early age. He was 15 when he took a delivery job with Santisi Produce, and something caught his eye at local restaurants such as The Living Room and Chieffo's.
"As I was bringing in my orders, I saw other guys delivering cases and cases of wine from Italy and France. This got my attention because there was always so much of it being delivered every week. I thought it might be a good business to get into."
Galose's observations led him to take a job managing the wine and beer section for Sparkle Markets in 1971. Galose learned the importance of managing inventory and building retail displays that attracted customer attention.
Galose took a huge step into major wine distribution when he took the position of sales manager for Superior Beverage in 1980. Galose led the company for almost 17 years and helped launch some of the largest and most loved wine brands in America.
Most notably, Galose was the leader of a team that launched the Ernest and Julio Gallo wines in Ohio. Ernest Gallo invited Tony and other distribution managers to a dinner at his California estate and later toured the entire Youngstown area with Galose by his side at every turn.
The two days of planning and surveying culminated in a dinner at Alberini's Restaurant, with local wine pioneer Richard Alberini serving as host. Galose identifies Alberini as a "visionary" when it came to wine.
"He was determined to change the wine business in our area, and he succeeded. He wanted to help people enjoy better wines, especially from California. He was truly a great man."
Galose left Superior in 1997 and joined Tri County Distributing as its sales manager that same year. He was integral in the marketing of well-known brands such as Beringer, Robert Mondavi and Sutter Home. He is grateful for the 16 years he's spent at Tri County.
"The Lipton family [owners] has treated me with the utmost respect. I can't imagine anyone taking better care of me and my family."
Although Galose is proud of his career accomplishments, it is his family that matters most. He and his wife, Charlene, have been married since 1970 and have three successful children who are now supplying them with some grandchildren to enjoy.
Wally Kosela, purchasing agent for Tri County, speaks admirably of his retiring boss.
"You couldn't ask for a better guy to work with. He was a true professional, always had a positive attitude, and we're really gonna miss him."
Those words are echoed by many in the Valley wine community.
about VALLEY VINO
Contact Brian at brian.fry@myvalleyvino.com or by visiting www.myvalleyvino.com.
On vindy.com: stay up to date with Brian's tastes and travels 24/7.