Incumbent Hagan fails to withdraw before deadline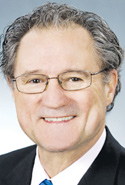 ---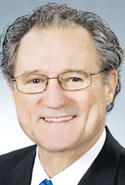 Photo
YOUNGSTOWN
After losing the Mahoning County Democratic Party endorsement for 33rd District state central committeeman, incumbent Robert F. Hagan said he'd get out of the race.
But Hagan failed to withdraw before Wednesday's deadline, and his name will remain on the ballot even if he quits now.
Because of the expense to boards of elections in Mahoning and Columbiana counties to inform voters of his withdrawal and what he said could be voter confusion with his wife's bid for an Ohio House seat, Hagan said he isn't withdrawing.
Hagan said he will vote for his opponent, Brandon Kovach of Lisbon, and urge others to support Kovach.
"I should have sent [a letter to the Mahoning County Board of Elections] withdrawing on time," Hagan said. "I thought just saying I was withdrawing was enough. I thought there was more time than this."
Kovach said he understands Hagan's failure to withdraw in a timely fashion was a mistake, and despite what Hagan says, Kovach is convinced he will lose as Hagan's name recognition is stronger than his and few people know what a state central committeeman does.
The 33rd District position represents Mahoning and Columbiana counties on the Ohio Democratic Party's central committee, which votes for chairman and selects the party's executive committee members.
"I would hope if he wins that he'd resign and let me replace him," Kovach said of Hagan. "I'm disappointed, but I'm not blaming Bob at all."
But Hagan wouldn't say he'd resign if he won.
"That's something we can talk about after," he said. "That's so far down the line, I'm not going to talk about it. My main concern is to not waste taxpayer money."
Kovach, a senior at the University of Akron, pulled off the biggest upset in last Saturday's endorsement meeting. He beat Hagan, the incumbent, 105-94.
After the meeting, Hagan said he'd withdraw, allowing Kovach to run unopposed.
Those who fail to formally withdraw 70 days before an election are automatically placed on the ballot under a law passed in June 2013.
Those who withdraw after the 70 days stay on the ballot, but their votes aren't counted.
To comply with state elections law, the boards of elections in Mahoning and Columbiana counties would have to include a notice with each absentee ballot request by Democrats that votes for Hagan in the primary will not be counted if he quit the race.
Also, there will be notices placed at each polling location in both counties with the same information.
Also, Hagan said voters seeing notices that he isn't a state central committeeman candidate could cause some confusion with those voting for his wife, Michele Lepore-Hagan, in the 58th Ohio House District's Democratic primary.
Hagan currently holds that seat with four Democrats seeking to replace him.
"It could have an impact on Michele's campaign," he said. "Michele's in a tough race. Anything that would detract from that is a concern."
Kovach said Lepore-Hagan, as the endorsed Democrat, has his support, "and I will not allow him to do anything that could hinder her. Aside from that, it reminds people that I am out there and I have a true uphill battle for the [Columbiana] County auditor's race" in the November general election.
Meanwhile, David Engler of Poland has yet to withdraw as a 7th District Court of Appeals candidate in the Democratic primary though he said he will get out of that race.
When Engler withdraws, Democratic primary voters in that court district's eight counties — including Mahoning and Columbiana — will have notices posted at each polling location and sent with each absentee ballot that he is no longer a candidate.