YSU's 'Twelfth Night in 2014' moves Shakespeare to island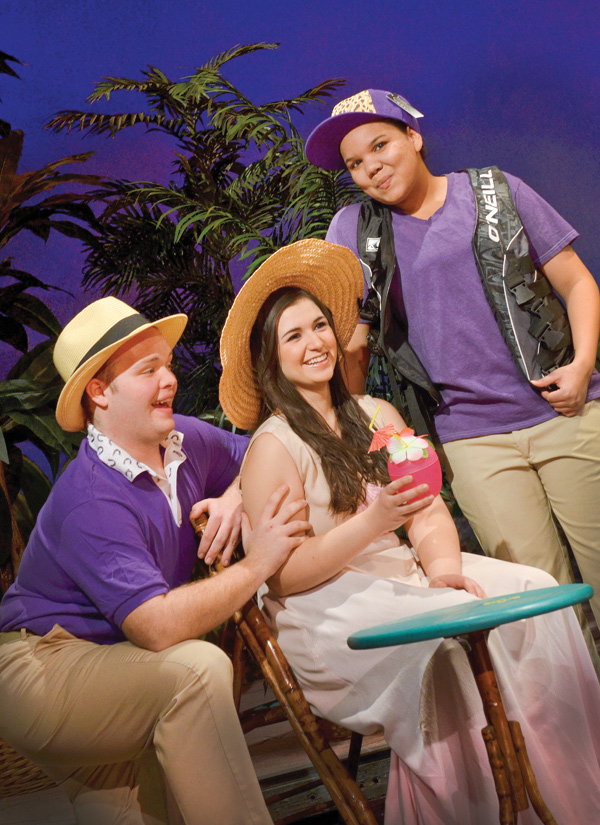 ---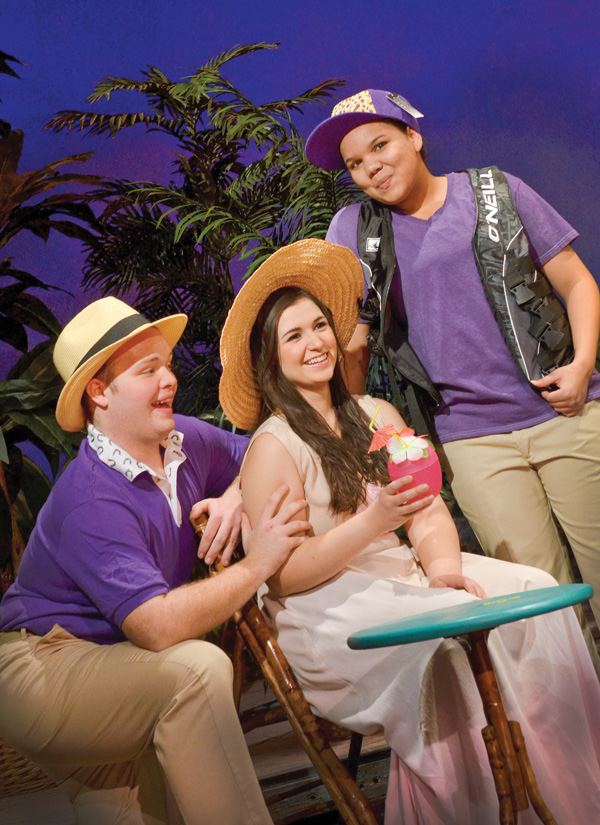 Photo
From left, Connor Bezeredi, Natalie Martzial and Ashley Whited in a scene from Youngstown State University Theater's production of "Twelfth Night in 2014."
By GUY D'ASTOLFO
YOUNGSTOWN
Youngstown State University Theater will present the premiere of "Twelfth Night in 2014," a contemporary reworking of the Shakespeare comedy written by Matthew Mazuroski.
It opens Friday and runs for two weekends in Spotlight Theater, inside Bliss Hall.
Mazuroski, who is a professor in the YSU theater department, has been working on the play for the past six months.
He updated the language and references but kept the dramatic action intact. "Twelfth Night in 2014" has a run time of 21/2 hours, including a 15-minute intermission.
Mazuroski's version is set on a Caribbean island, and is described as mash-up of Shakespeare and Carnival.
The shipwrecked Viola disguises herself as a man to join the entourage of Orsinio, a hip-hop music mogul.
By updating the Elizabethan dialect of Shakespeare, Mazuroski hopes the play will connect with audiences.
"In my 30 years as a theater artist, I have watched dozens of productions of Shakespeare where, in order to make them 'relevant,' directors have placed the plays in settings ranging from the American West in the late 1800s, to post World War II, to a future post-apocalyptic world," he said in a press release. "In each of these productions, no matter how inventive or random the setting, the directors have remained bound to Shakespeare's original text. I hope that by using today's language and sensibilities, patrons will reclaim 'Twelfth Night' as a rollicking comedy that will tickle our collective funny bones and delight the senses."
The cast includes Ronald Aulet, Connor Bezeredi, John Cruz, Josh Fleming, Michael Free, Stefon Funderburke, Kathryn Jerome, Matthew Malloy, Zara Markman, Natalie Martzial, Alexander Samuels, Kelly Sullivan and Ashley Whited.