Grammy winner isn't one to toot his own horn Rollin' with Rucker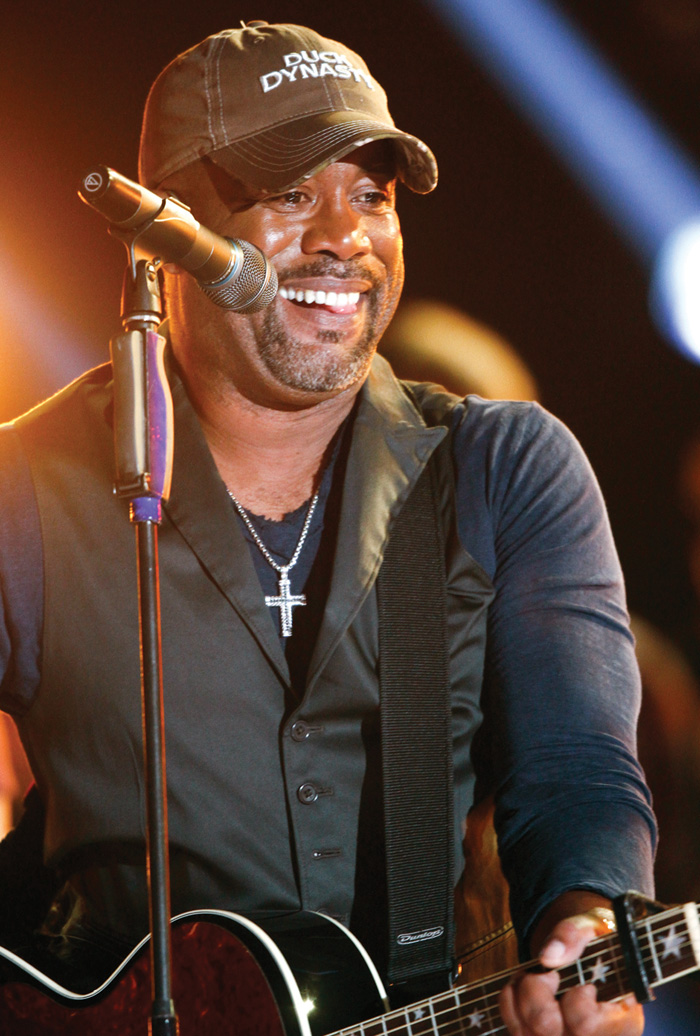 ---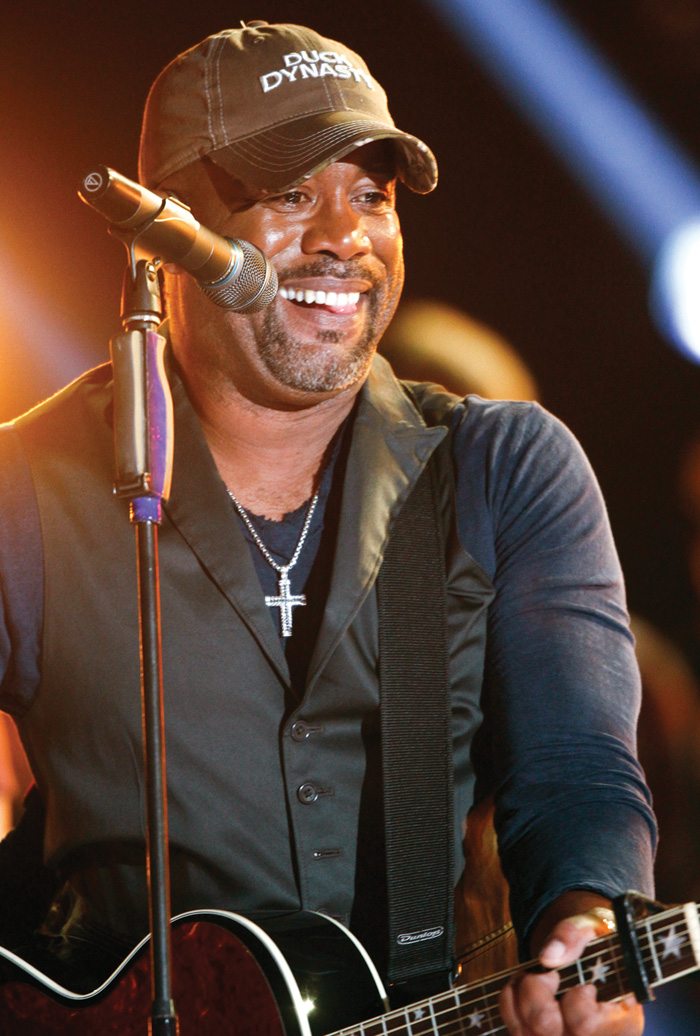 Photo
Darius Rucker performs at the 47th annual CMA Awards with a performance of "Wagon Wheel" at Bridgestone Arena on Wednesday, Nov. 6, 2013, in Nashville, Tenn. (Photo by Wade Payne/Invision/AP)
By John Benson
Consistent as heck without people paying too much attention is how country singer Darius Rucker describes his career.
Granted, this self-effacing approach is commendable in an industry filled with massive egos, but we are talking about the former Hootie & the Blowfish singer, who roughly five years ago became a platinum country-music singer, not to mention his recent Best Country Solo Performance Grammy Award for the song "Wagon Wheel."
Now Rucker is mounting his first solo headlining tour, which comes to Youngstown's Covelli Centre on Friday.
Modesty aside, this was his plan from the get-go, right?
"Oh goodness, when I first thought about doing this, when Hootie decided to take a break, I was just going to do this with my buddies in our little studio we have in Charleston," said Rucker, calling from Charleston, S.C.
"When we got a record deal, all I was thinking was, hopefully, they'll let me make another record.
"I wasn't thinking about No. 1s and winning Grammys and CMAs. It was about let's make a record hopefully some people will like and they'll let me make another record."
Make another record — and another — he did after the success of 2008's "Learn to Live." In fact, last summer Rucker released his third solo country album, "True Believers."
The album featured his sixth No. 1 country song, "Wagon Wheel," as well as top-5 hit "Radio."
Before he went into the studio to record "True Believers," Rucker said the one rally cry was to push the boundaries of the material.
"It's hard to be playing music and do something that's totally different," Rucker said.
"We just tried to be a little bit more country, a little more brighter, come out of the stereo a little better."
He points to ballad "Love Without You," which features Sheryl Crow, as well as the story song "Shine" as defining a new approach and feel for his music.
Fans attending the show can expect to hear plenty of new material, as well as a few Hootie songs and even a cover of Prince's "Purple Rain."
"Prince hates when people cover his songs, so I'm sure he's mad at me," Rucker said. "It's funny for me — now-adays, some shows we don't play it and people berate me on Twitter. I'm like, 'It's not my song.'"
In addition to playing music, Rucker is a huge sports fan. When he's not golfing, the 47-year-old can be found supporting his Miami Dolphins, as well as his alma mater University of South Carolina. The big talk of late regarding the latter is the football team's monster defensive player, Jadeveon Clowney.
"He's a beast," Rucker said. "I'm looking forward to seeing him on Sundays."
Recently, Rucker has become the toast of Nashville. Does he consider himself the Jadeveon Clowney of country music?
"Oh goodness, no," Rucker said, laughing. "I'm like [University of South Carolina quarterback] Connor Shaw. I'm consistent as heck, and nobody is really paying much attention to me."