Wedgewood Ramps brings a weather-safe haven Ramping up winter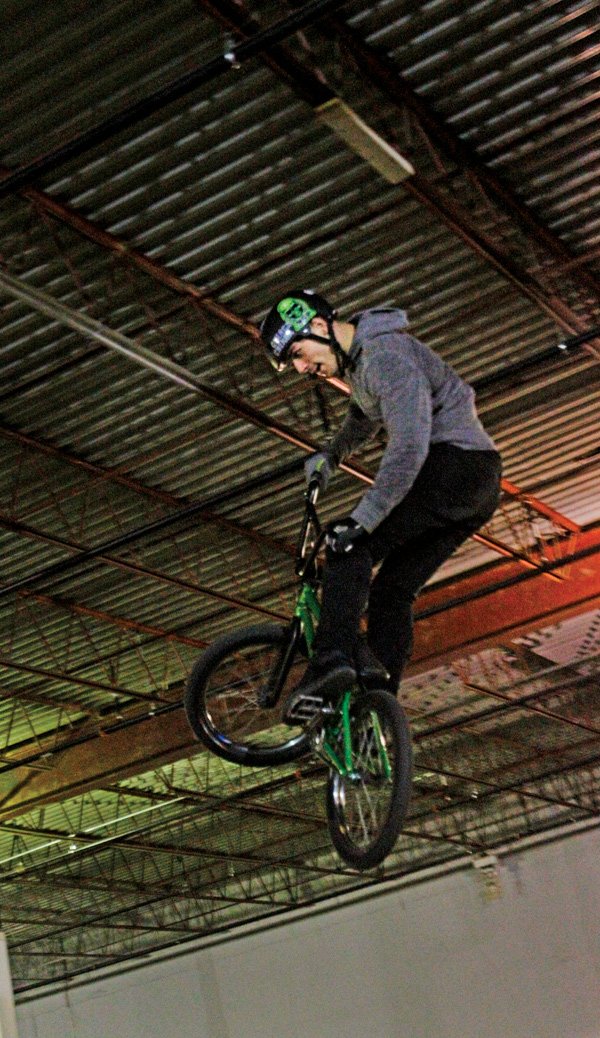 ---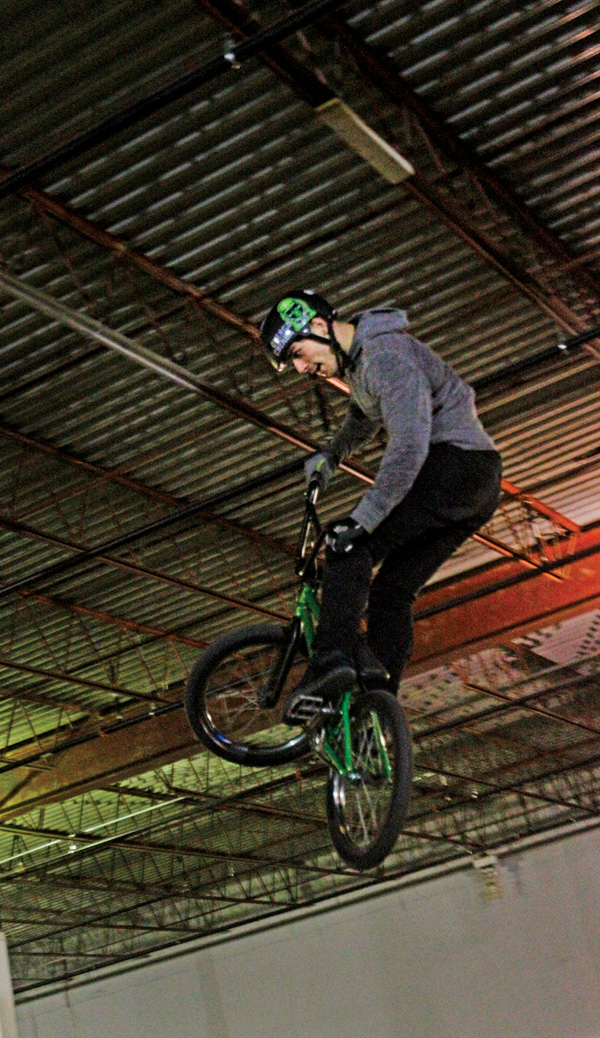 Photo
Nick Bruce goes airborne and makes a twirl as he tops a ramp.
Hours:
2PM - 10PM Mon. - Fri.
11AM - 10PM Sat.
11AM - 10PM Sun
Photos and story by Robert K. Yosay
Russell Kaye Sr. enjoyed watching his sons and their friends on skateboards and BMX bikes and rollerblades — doing tricks and having fun on homemade ramps and whatever they could find.
After seeing their enjoyment, and how Northeast Ohio weather cramps their style, he purchased and built the indoor Wedgewood Ramps in the southeast corner of Wedgewood Plaza.
A 22,000-square-foot facility complete with wall ramps, jumps, and a bowl, Kaye wanted to have a place for his sons to enjoy the sport but also learn about operating a business. Safety gear is mandatory at Wedgewood Ramps.