Miss Gittings, Mr. Colegrove are engaged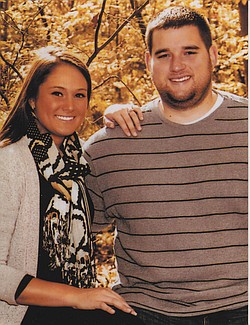 Photo
Amanda L. Gittings and Andrew C. Colegrove
POLAND
L. Alan and Janet Gittings of Poland are announcing the engagement of their daughter, Amanda Leigh Gittings, and Andrew Corey Colegrove, both of Ironton, Ohio.
His parents are James and Rhonda Colegrove of Ironton.
The couple are planning a 5:30 p.m. ceremony May 17 at St. Christine Church, Youngstown.
A reception will follow at the Embassy in Struthers.
Invitations will be extended for both.
The bride-elect is a graduate of Youngstown State University and received a bachelor's degree in fashion merchandising. She is a manager at Hollister Company in Barboursville, W.Va.
Her fiancé also is a graduate of YSU, where he received a bachelor's degree in nursing. He works as an emergency room nurse at St. Mary's Hospital in Huntington, W.Va.