Wick Poetry Center hosts poets Daniel Carter and Allison Davis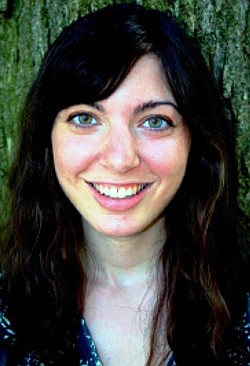 Photo
Neighbors | Submitted .Kent State University's Wick Poetry Center will host poets Daniel Carter and Allison David (pictured) as part of its reading series Feb. 12 at 7:30 p.m. in room 306 ABC at the Kent Student Center.
Kent State University's Wick Poetry Center hosted poets Allison Davis, of Boardman, and Daniel Carter as part of its reading series on Feb. 12. The event was free and open to the public.
"Audience members will be treated to a wonderful evening from two rising stars in American poetry," says Jessica Jewell, program manager for the Wick Poetry Center, of the event. "Students will get a chance to see how poetry can be experienced across disciplines and voice and craft, and hopefully will demystify some of the old concepts of what poetry is at the university."
Carter is the author of "Here Both Sweeter," which won the 2011 Wick Chapbook Competition for Ohio poets. Carter's poetry has appeared in numerous publications such as Crazyhorse, The AWL and The Offended Adam.
Davis' poetry has been featured in multiple journals and anthologies, including Verse Daily, The New Republic and The American Dream. Her chapbook, "Poppy Seeds," is the winner of the Wick Poetry Chapbook Competition. Davis plans to move to California in the fall as a Wallace Stegner Fellow at Stanford University.
The Wick Reading Series is an annual event that hosts writers and poets ranging from beginners to award winners. The featured individuals provide readings, lectures and workshops for the general public.
For more information about the Wick Poetry Center, visit www.kent.edu/wick.