Columbiana County added to Mahoning Chapter service area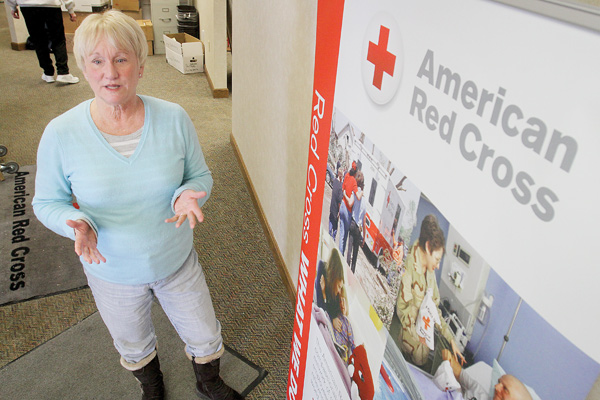 ---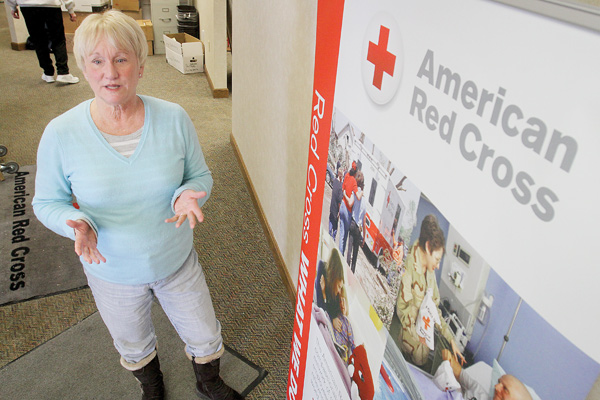 Photo
Karen Conklin, director of the Mahoning Valley Chapter of the American Red Cross, stands in the organization's new rented headquarters on Belmont Avenue in Liberty. The Valley chapter relocated from its headquarters in Warren to be more centrally located to all its service area, which now includes Columbiana County.
LIBERTY
The Mahoning Valley Chapter of the American Red Cross is up and running in its new headquarters at 3530 Belmont Ave.
Telephones and computers were hooked up, and the vast majority of the desks, chairs, filing cabinets, vehicles and other equipment were moved Tuesday from the chapter house at 661 Mahoning Ave. N.W. in Warren to space in Liberty that formerly housed the Forum Health administrative offices.
Headquarters for the Mahoning Valley Chapter was moved to Warren when the Mahoning County and Trumbull County chapters merged in July 2010.
With the transfer of Columbiana County from the Canton Red Cross Chapter to the Mahoning Valley Chapter, the Liberty location, a rented facility, is more-centrally located to all of its service area, said Karen Conklin, director.
"The central location improves our response time to all areas of the three-county area and provides easier access for clients and volunteers," said Jessica Jaros, disaster-program manager.
Also, Jaros said, a response vehicle for Trumbull County will be housed at the Warren Township Fire Department's North River Road station.
The Warren chapter house, owned by the National Red Cross, is for sale. The appraised value of the building, which has a bomb shelter, is $150,000, Conklin said.
"We will work with any potential buyer to make sure it's a good transition for the community," she said.
Conklin said an auction will take place in April to sell equipment and memorabilia that is not needed in the new headquarters, as well as some items from other Red Cross chapters.
She said the Liberty location positions the Red Cross to serve the entire Mahoning Valley to the best of its ability. Also, she is hopeful the new location will attract more volunteers.
Other advantages, she said, are a nearby bus line that makes it easier for clients to access services, and easy access to interstate highways, which will cut down on the time for volunteers to get emergency-vehicles into service.
Further, she added, two of the chapter vehicles have diesel engines, and the new site has outside electrical capabilities so the vehicles are easier to start. The headquarters also is in a commercial area that provides 24-hour access to emergency supplies, such as water.
Since the merger, the full-time paid staff was reduced from 22 to four.
"We re-engineered and have a lot of volunteers working. Also, we are part of the Northern Ohio Red Cross and share resources, such as marketing and IT [information technology], with Akron and Cleveland," Conklin added.