Dunn to leave YSU for Southern Illinois?
---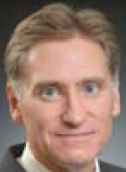 Photo
By WILLIAM K. ALCORN
alcorn@vindy.com
YOUNGSTOWN
Youngstown State University officials were surprised — and in the dark — Sunday about whether they will lose their president, Randy J. Dunn, to Southern Illinois University after only about seven months on the job.
If Dunn, whom SIU's student newspaper Daily Egyptian named as the front-runner for SIU's top job, is picked later today, the YSU Board of Trustees will meet tonight to discuss the situation, said Dr. Sudershan Garg, chairman of the YSU board.
If the story is accurate, said Garg, the board will face a lot of difficult decisions.
YSU would not only lose its president, but two other top administrators, the provost and vice president for finance and administration, who have announced they are leaving, Garg said.
Gene Grilli, vice president for finance and administration, is expected to leave soon; and Ikram Khawaja, provost and vice president for academic affairs, plans to retire June 30.
Garg said he was "surprised" by the story of Dunn applying for the SIU job, but as of Sunday night had not heard from Dunn to verify it.
In any event, Garg said if the SIU board meets today at 2 p.m. CST as reported, SIU's decision will be known shortly after 3 p.m. EST and the board will know what decisions it has to make.
Former Ohio Sen. Harry Meshel, a member of the YSU board, said Sunday he hoped the story was not true.
Meshel said he "really likes Dunn and the job he is doing," and said he believes the rest of the board shares his opinion.
"I was very happy with the job he [Dunn] is doing," Garg agreed.
However, Kayli Plotner, who wrote the story for the Daily Egyptian, said she was confident of her sources.
Ron Cole, manager of news and information services at YSU, said Sunday he contacted Dunn's chief of staff, Shannon Tirone, who he said is trying to reach Dunn for more information. Cole said he has no information beyond what was in the Daily Egyptian.
Meshel said he attempted to reach Dunn via his cellphone, but got no response. Attempts by The Vindicator to contact Dunn at home were unsuccessful.
According to the Daily Egyptian, SIU President Glenn Poshard's contract expires June 30, 2014.
Speaking from home, Garg said Dunn is contractually required to give notice, but because he did not have the contract in hand, he was uncertain of how many days notice are required.
Dunn, who has an annual salary at YSU of $375,000, had been president of Murray State University in Kentucky for about six years when YSU tapped him to replace Cynthia E. Anderson as president. Before his contentious exit from Murray State, Dunn served as Illinois state schools superintendent and as a professor at SIU in Carbondale.
He has a doctorate of education from the University of Illinois and master's and bachelor's degrees from Illinois State University.
Dunn hasn't made a comment on his Twitter feed — @YSUPrez — since Feb. 4. Though he's not a prolific tweeter, that's the longest span he's gone without tweeting since the year began.
He also last spoke to The Vindicator on Feb. 4 to discuss filling the top administrative posts.
Named by The Vindicator as "The Person Most Likely to Make an Impact on 2014," Dunn said in an article published Jan. 1 that stabilizing enrollment was his top goal.
"The outcome of that entire process, of course, is a big deal for what the university looks like and the economic role we play in the Valley," Dunn said. "It's why we take that job so seriously."
But if that growth doesn't happen, even after "some very strong, good-faith efforts," the next step is to determine the "right-sizing of the university" — or how to "rework a business model that's more geared around serving roughly 13,000 students" rather than 14,000 or 15,000 students.
Dunn also said he appreciates the challenge, or "the opportunity as a president to come in and do something that's powerful — that moves the needle on an area for the better."
When installed as the university's eighth president Nov. 13, Dunn referred to the event as "... opening another exciting, transformative chapter of a university."
More like this from vindy.com