Kara Wills, Keith Armistead plans set in May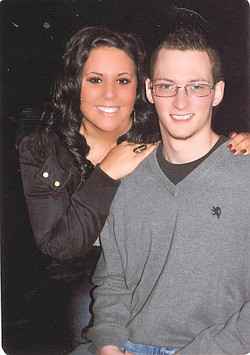 Photo
Kara Wills and Keith Armistead
CORTLAND
Thomas and Patricia Wills of Cortland are announcing the engagement of their daughter, Kara Wills, and Keith Armistead, both of Warren.
His parents are William and Judith Armistead of Warren.
The couple are making plans for a wedding to take place at 3 p.m. May 23 at Hilton Head Island, S.C.
Invitations will be issued for a reception May 31 at Candlelight Knolls in Cortland.
The bride-to-be earned a degree in practical nursing from Fortis College and is studying at Eastern Gateway Community College for a degree as a registered nurse. She is a licensed practical nurse for Cortland Healthcare.
Her fiancé works for Dean's Dairy in Sharpsville, Pa.