Horizon League's parity a problem for YSU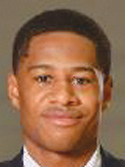 ---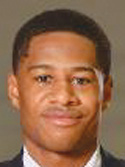 Photo
By Joe Scalzo
YOUNGSTOWN
One of the best parts about the Horizon League, according to Youngstown State men's basketball coach Jerry Slocum, is any team can beat any other team on any given night.
That's also one of the worst parts, he said.
"I'm here today miserable because of that fact," said Slocum, whose team has lost three straight games, including two by one possession. "The disappointing thing about the last three road games is we've really played well. It's not that we've played bad basketball."
YSU (13-12, 4-6 Horizon League) is coming off an 83-81 overtime loss at Detroit on Sunday, following losses to Oakland (86-85) and Wright State (77-67).
The biggest positive from the loss to the Titans was the play of junior forward Shawn Amiker, who scored a career-high 25 points and made a game-tying 3-pointer to force overtime.
Amiker started in place of sophomore Ryan Weber, who broke his nose in practice on Friday and is doubtful for Thursday's game against Green Bay at Beeghly Center.
"He played tremendous," Slocum said of Amiker. "Obviously the disappointing thing was we didn't capitalize on that tremendous effort, but he played special. He stepped up when we needed him."
Amiker is averaging 5.7 points and 2.0 rebounds in 14 minutes per game this season, but those numbers drop to 4.8 points and 1.5 rebounds in league play, even though he's averaging more minutes (16.4). When asked about Sunday's performance, he said it had more to do with his teammates than himself.
"I just went out there confident; I knew I had to step up," he said. "My teammates found me when I was open and I just capitalized. It wasn't just my single performance. They put me in a position where I could make the best of my position."
Weber is averaging 14.4 points in Horizon League games — second-best on the team to Kendrick Perry (20.0) — and could be back for Saturday's game against UIC at Beeghly Center.
In the meantime, YSU will try to get a win against the league-leading Phoenix (19-5, 9-2), who own a one-game advantage in the standings over Cleveland State.
"You are who you are," Slocum said. "Where we are is, we've lost three in a row, all close games. I think we've fought in all of them.
"We keep on telling our guys almost every one of our games all year long has been in the last four minutes. So, therefore, you have to be smart in those last four minutes and play better than what we've played."