Boardman makes master zoning vision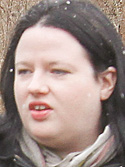 ---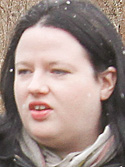 Photo
Sarah Gartland, Boardman zoning inspector
By Kalea Hall
Boardman
Zoning Inspector Sarah Gartland and her staff are set on developing the future of Boardman.
The goal is to develop a master plan that focuses on defining and improving the neighborhoods.
"The idea is to document everything we have going, what directions we see [for the township], areas that need attention and come up with a vision," Gartland said.
The steps to start the master plan began in 2013 with open public meetings in the zoning department about projects in the works, demolition of more than a dozen condemned houses and the rezoning of more than 4,000 properties to preserve neighborhoods.
Both last year and this year also brought new development and redevelopment to the township. McDonald's and Chick-fil-A will move and redesign Tiffany Square on U.S. Route 224. Coming to that plaza is a Fin, Feather & Fur Outfitters, a sporting goods and outdoor supplies store. A Texas Roadhouse was constructed last year across the street from the plaza and will open soon.
An Ollie's Bargain Outlet in the Boardman Plaza opened last year along with a DSW Designer Shoe Warehouse on Doral Drive. An Amish market also opened on South Avenue and, after years of closed doors, the former Park Diner at South Avenue and U.S. Route 224 was opened as the Oldies and Goodies diner.
Two new medical Southwoods buildings on Market Street also were built.
The revamped plazas "will have a domino effect and revitalize interest," Gartland said.
This year also is a time to look at what areas need more attention. For example, the storm-water issue in Boardman is no secret. Part of the issue is the need to remove some of the pavement and add green space. The township cannot ask businesses already in place to add rain gardens, but for new development or after a property is vacant for six months a suggestion can be made.
"Our regulations require that they do something to manage their storm water," Gartland said. "We want to start suggesting [alternative] storm-water techniques."
Gartland and her staff are mapping a plan of what to focus on in the community by going out into the community, talking with residents and reviewing the neighborhoods.
"We have so many neighborhoods," Gartland said. "I want to help develop identity."
Gartland also hopes to identify every historical structure in each neighborhood.
Making sure homes that are for sale have a "natural turnover" is another priority in addition to switching from a complaint-driven operation to a targeted enforcement operation, which Gartland said is a huge change.
"We want to do it in a fair and thoughtful way," she said.
More grants geared toward the vision of the future Boardman will be sought. A map of the vision for Boardman will be put together by the Center for Urban and Regional Studies at Youngstown State University.
The plans eventually will be presented to the Mahoning County commissioners.