Creating comes easy to Nick Kitchokoff Woodcarving Wonders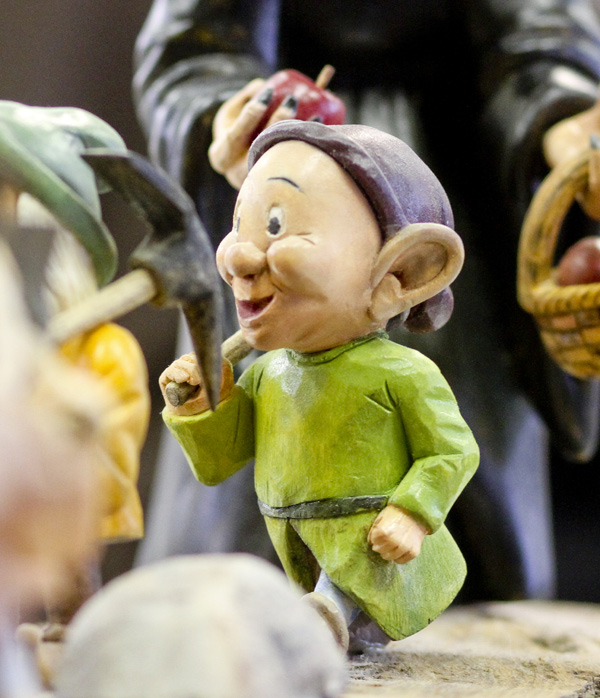 ---
Wood Carver

Video
"If you can peel a potato you can carve wood." That's what Valley wood carver Nick Kitchokoff says.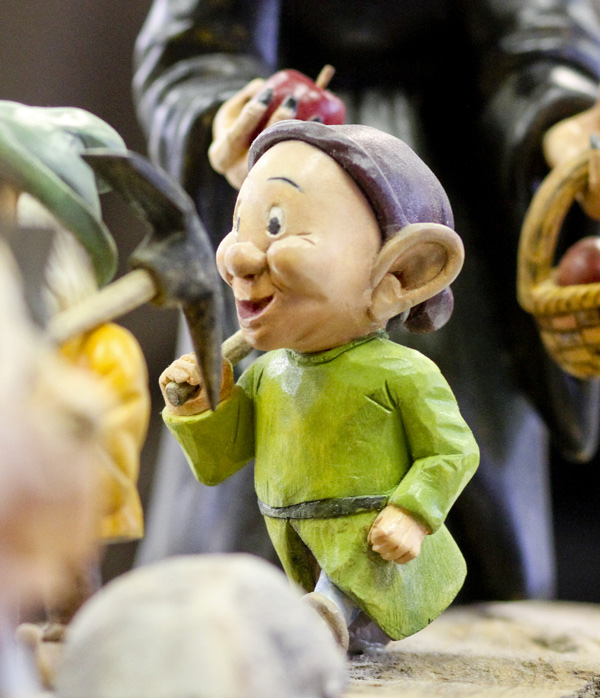 Photo
A close-up of one of Kitchokoff 's carvings.
YOUNGSTOWN
Did you ever notice how people who are good at something make it look very easy? Woodcarver Kitchokoff, 73, says if you can peel a potato, you can carve wood.
For the last 50 years Kitchokoff, of Youngstown, has been carving pieces of wood into everything from ornate eagles to detailed depictions of Snow White and the Seven Dwarfs.
Most Thursday mornings, Kitchokoff can be found at the Senior Center on Fifth Avenue in Youngstown along with a few dozen other carving enthusiasts for a meeting of the Roundtable Woodcarvers. Most of the carvers are retired and enjoy the camaraderie the group offers. Conversation, an exchange of information about their craft and coffee are highlights of the carving sessions. Kitchokoff says the group is growing, and new members are welcome.
His philosophy on woodcarving is simple: "If you can peel a potato, you can carve. It's not hard to do. You just keep your knife sharp, keep an image in your mind and strive to complete it."
Being able to create something out of nothing is one of the things Kitchokoff enjoys about woodcarving. Crafts such as woodcarving are time-consuming, and he doesn't keep track of the time spent on projects in hours, but in days, weeks or months.
Though some carvers are very particular about the species of wood they use, most of the wood Kitchokoff uses for his carvings is scrap wood. An old 2x12 left over from one of Kitchokoff's home-improvement projects ended up being carved into a large, ornate eagle.