Rafoth-Clayton rites are being planned for May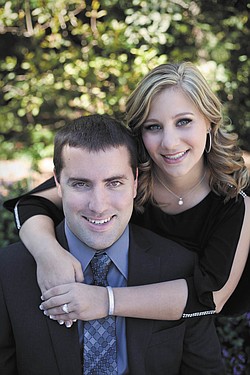 Photo
Eric M. Clayton and Alexis M. Rafoth
CANFIELD
John and Monica Rafoth of Canfield are announcing the engagement of their daughter, Alexis Marie Rafoth, and Eric Michael Clayton, both of Canfield.
Mike and Christine Clayton of Canfield are his parents.
St. Christine Church in Youngstown will be the setting for the 2 p.m. May 31 ceremony. A reception will follow at Tippecanoe Country Club. Invitations will be extended for both.
The bride-elect is attending Walsh University, where she is studying accounting and finance. She is an intern for Elias CPA Group.
Her fianc earned a degree in business management from Notre Dame College and is in revenue recovery for American Med Systems of Boardman.