Report: 40% of Ohio grads need developmental courses in college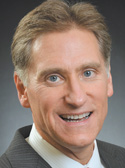 ---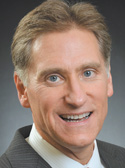 Photo
By Denise Dick
YOUNGSTOWN
Even students from high-performing schools and districts in the Mahoning Valley took developmental math and English courses their first year of college, an Ohio Board of Regents report shows.
The recent report is for the state's 2012 high school graduates. It shows that statewide, 40 percent of students entering college for the first time took developmental courses in either of the two core courses at a public university or community college.
Beginning this fall, Youngstown State University will no longer accept all students who apply, but it will remain an open-access university. President Randy J. Dunn said 50 percent to 60 percent of incoming freshmen need developmental courses. Since YSU will remain an open-access institution, that number is expected to remain high.
The university, though, is well positioned to support those students, Dunn said.
The Center for Student Progress offers tutoring, peer mentoring, intervention and a summer bridge program to help prepare students for college and college life.
More students are going to college now than in years past, so it stands to reason that if the overall number is higher, then the number in need of developmental coursework also would be higher, he said.
Ohio's colleges and universities have to work with the state's education systems for kindergarten through 12th grade to make improvements, Dunn said.
"Coming from K to 12, I'm not one who's going to blame it on K to 12," said Dunn, a former state superintendent in Illinois.
Of Youngstown City Schools students entering college for the first time, 58 percent needed developmental math, 47 percent needed developmental English and 36 percent needed both.
Douglas Hiscox, deputy superintendent for academic affairs, said the city district is working to increase its number of graduates and reduce the number of those who need to take the additional classes, but it's something that will take time.
"At the high school, all of our curriculum is based on the Common Core [State Standards]," he said. "The Common Core was written across all content areas. There's more reading and writing required in every subject area, but that's going to take some time to matriculate through to graduation and into the colleges."
Common Core establishes standards aimed at ensuring students are prepared to enter post-secondary education or the workforce.
The district rewrote the math curriculum to include Common Core.
"It's much more project-based in its type of instruction," Hiscox said. "The students have to learn to come up with the answers. The answers aren't given to them."
Changes to improve math and English skills have been implemented in the lower grades, too.
The changes will take time to produce results, though, the deputy superintendent said.
The Diocese of Youngs-town operates Cardinal Mooney and Ursuline high schools in Youngstown and John F. Kennedy High School in Warren.
The report shows that of Mooney and Ursuline first-time college students, 46 percent needed developmental math, 28 percent needed developmental English and 20 percent needed both.
At JFK, 36 percent needed developmental math, 15 percent needed developmental English and 10 percent needed both.
Nicholas Wolsonovich, diocesan superintendent of schools, points out that the standards triggering those developmental courses vary from one institution to another.
A student who may be required to take a developmental course at one university may not have to at a different institution.
"Our students do very well in terms of ACT and other tests — they're above the state and national average," Wolsonovich said. "They do extremely well on the OGT [Ohio Graduation Test]. For them to say they're not ready for college doesn't make sense."
If a student enters a public or private kindergarten unprepared, those schools develop programs and resources to aid those students, Wolsonovich said. Diocesan schools offer intervention to help students who are experiencing difficulty in classes or performing below standards to provide them assistance.
"It's difficult to respond to a study that's seemingly unscientific because there are so many different standards embedded in it," Wolsonovich said.
Of Austintown's first-time college students in 2012, 30 percent needed developmental math; 32 percent, developmental English; and 16 percent, both.
Superintendent Vince Colaluca said the district has been focused on graduating students who are prepared for college or careers. The numbers in the board of regents report may be attributable to the fact that some students don't decide until well into high school that they want to go to college, so they're late in taking the courses to prepare them for it.
Still, the data provide something for the district to reflect back and try to improve upon, he said.
"We can always get better," Colaluca said.