Cats desperate for homes as shelter prepares to close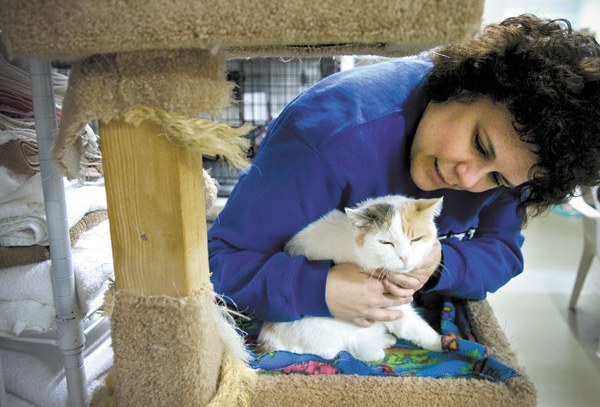 ---
By KALEA HALL | khall@vindy.com
AUSTINTOWN
Second Chance Closing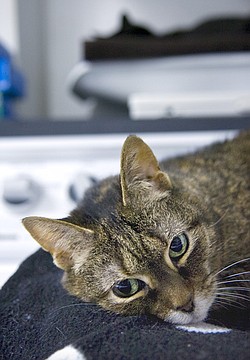 Gallery
Second Chance Animal Rescue in Austintown will be closing its doors due to the sudden death of the owner Joann Barrows.
Feisty Priscilla greets newcomers as they walk into the shelter she calls home.
Head turned slightly to the side, her gold eyes gaze as if she has a question.
All she really wants is to have a home of her own, away from her fellow shelter cats.
Priscilla and the 30 other cats left at Second Chance Animal Rescue will hopefully all be adopted before the shelter closes after more than 13 years of saving and adopting out cats.

"We are committed to seeing this through," said Danielle DiLisio, volunteer and board member for the shelter .
The board of directors started to prepare to close the shelter after the sudden death of its founder Joann Barrows in late December.
Since the announcement of closing, half of the cats the shelter originally had were adopted out. A majority of the ones left are older.
The criteria for adopters is still the same as Barrows had it. An adopter must submit an application with references. The cost is now a $50 donation to adopt a cat.
All of the cats are spayed or neutered, have their shots and dental checks. They are also all fed with high-quality food and use high-quality litter.
"I think she would be surprised at the quality of adopters" the shelter has had, DiLisio said. "I am surprised at how many cats went in just four weeks."
Barrows started the shelter in the garage of her Canfield home in the late 1990s and over time it evolved through fund raisers. She eventually moved her shelter to a new location on Silica Road in Austintown.
Barrows "had a passion to her like no one I have ever known," said Lynda Feichtenbiner , a volunteer for Second Chance for the past 13 years.
Barrows would go above and beyond to save cats from wherever, whenever they needed saved. At the time of her death, she had 19 special needs cats living in her home in addition to cats at the shelter, which is on her property.
The shelter appears more as a cat haven. Cats are allowed to roam freely, have several perches to relax on and toys to keep them busy. Each cat has a "kitty condo," instead of a cage. But there is one person missing from the cats' lives that makes them aware of the changes.
"It's been a very bittersweet experience," Feichtenbiner said. "We are so happy to see the cats getting homes, but sad because Joann is gone."
Each of the cats left at the shelter have their own unique personalities, and most of them love to socialize.
Sweet Oreo loves people even after her owner of eight years gave her back to the shelter. The black and white domestic short hair cat is older and on the quiet side, but loves attention and gets along with other cats.
Lovable Wendy is another sweet, gentle and quiet cat who is on the older side. She is a solid gray domestic short hair who was left behind by her owners when they moved. She loves to be coddled by people, but the shelter says she'll do best in a home with no other cats.
"I think this is our way of ensuring Joann's wishes are met, that everybody gets a home," DiLisio said.
The best way to adopt a cat from Second Chance is to check out the cats available and fill out an application on the shelter's website or call at 330-505-3575.