Senate panel to vote on Youngstown ex-mayor Williams to head federal agency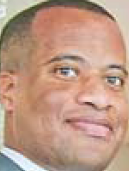 ---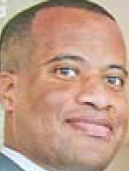 Photo
YOUNGSTOWN
The U.S. Senate Committee on Environment and Public Works will meet today to, among other things, vote on recommending the full Senate confirm former Youngstown Mayor Jay Williams as head of the Economic Development Administration.
The committee's website states it will have a "business meeting" that starts at 10:30 a.m. today. Among the numerous items on the agenda is a vote on recommending Williams, a Democrat, for the position.
After the committee's approval, Williams needs the full Senate to confirm the appointment.
President Barack Obama nominated Williams to the position — officially called U.S. Department of Commerce assistant secretary for economic development — on Sept. 10, 2013.
A Dec. 17 hearing with the Senate committee went well, with the committee not asking any questions of Williams, and its members, particularly those in the Republican minority, saying he is highly qualified to run the EDA because of his mayoral experience.
Because the appointment wasn't confirmed by the Senate by Dec. 31, Obama had to renominate Williams, which he did Jan. 6. The Senate committee opted to not have Williams return to answer questions.
Williams, who is in the Mahoning Valley to speak this morning at a Youngstown/Warren Regional Chamber breakfast in Boardman, declined Wednesday to comment to The Vindicator about the committee's vote.
The EDA leads the federal economic-development agenda by promoting innovation and collaboration, and helping communities build the foundation for long-term growth, according to the White House.
Williams spent 61/2 years as mayor of Youngstown. He resigned Aug. 1, 2011, to join Obama's administration as executive director of the U.S. Department of Labor's Office of Recovery for Auto Communities and Workers, a position he still has.
Also, Williams served as deputy director of the Office of Intergovernmental Affairs from June 2012 to May 2013 while keeping his post in the Department of Labor.