Youngstown mayor sees 'no compelling reason' to hire another entity to redistrict the city's wards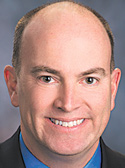 ---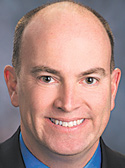 Photo
YOUNGSTOWN
Mayor John A. McNally said he sees "no compelling reason" to hire another entity to develop a plan to redistrict the city's seven wards when Youngstown State University already has done so.
"I'm not going to look favorably on spending any money to anyone else for new maps when we've already paid YSU for that work," he said Monday. "I believe the university has and can provide needed services."
YSU's Center for Urban and Regional Studies provided city council members with a dozen maps that would redistrict the wards so the population in each would be balanced. Also among the maps were proposals for five wards, drawn up at the request of some council members.
The city hasn't redistricted its wards in about 30 years, resulting in major population differences. The South Side's 6th Ward has 7,227 residents compared with 12,130 in the West Side's 4th Ward, according to 2010 U.S. census figures.
"The current situation is unconstitutional," McNally said.
The city paid $3,854 to YSU for its work.
Council met three times with Thomas Finnerty, YSU center's associate director, before five of its seven members decided Aug. 3, 2013, that it wanted a second opinion.
Legislation approved Oct. 17 by council authorized "the city of Youngstown to issue a request for proposals for an entity to prepare, at the direction of Youngstown City Council, plans to redistrict the seven wards." Council legislation typically authorizes the board of control to handle such matters.
Because the legislation didn't mention a specific entity in the city, the law department didn't do anything until a few weeks ago when redistricting was brought up at a council finance-committee meeting.
"It's time to put this issue to rest for the voters of the city," McNally said.
The mayor said he's told council members to contact Finnerty to discuss potential adjustments to the maps his center already has produced. If that doubles the amount paid to YSU, that's fine, McNally said.
"I see no reason for any other entity to be involved," he said.
McNally's statements didn't sit well with Councilwoman Annie Gillam, D-1st, a vocal opponent of the YSU maps.
Gillam said she doesn't like the YSU proposals because it takes away her representation on the city's East Side, including her residence, and North Side, and instead added population to her ward on the South and West sides.
That happened because the shrinking population on the East Side increases the size of the 2nd Ward, which already represents most of that section, Finnerty said.
"I don't see how [McNally] can say he won't pay for it," Gillam said. "If he starts fighting, we can do that."
Gillam said YSU can't create a fair map of the wards.
"Somebody was dipping their hands in the redistricting process," she said.
When asked who, Gillam said she didn't know, but she was "really irritated" by how the 1st and 2nd wards were drawn.
In response, Finnerty said, "There are rules in the Ohio Revised code as to how you have to do this. If people were dipping, it would look like that, and it would be blatantly obvious. I don't know where she got that. She's kind of irritating."
Also, Gillam said, "Some council members want to put city resources where the population is and the less populated areas wouldn't get the resources" such as street repaving, which is divided by wards. "That's not fair. There are people living in certain less populated areas. You can't ignore them. You're causing more abandonment by ignoring certain areas."
Funding for street repaving should "be based on need. To do it just on population is selfish. What's the big issue about us getting a second, separate opinion from someone without any connections?"
Councilman Paul Drennen, D-5th, who supported the YSU maps, said Finnerty did a "fair job" and he is "absolutely in agreement with the mayor on this. It's ridiculous that we're going out for proposals because a few council members weren't pleased with the way it was done."
Drennen said wards with smaller populations and less vehicular traffic don't need to have streets repaved, but get them done as the city splits money for that work evenly among the seven wards.
"Some very busy streets don't get repaved because the money is divided equally," he said. "I appreciate the mayor stepping in to stop this because it needs to come to an end."
In a Monday letter to city council, McNally wrote that the law department is ready to seek proposals, but he asked the members to reconsider the request. If not, the request will be issued, "but it is highly unlikely that any of the proposals will be viewed favorably by this administration."
McNally and most of council have said the redistricting should be done by no later than the fall so those running for city council next year will have enough time to know the new wards.