Liberty to dedicate court to late Pete Prokop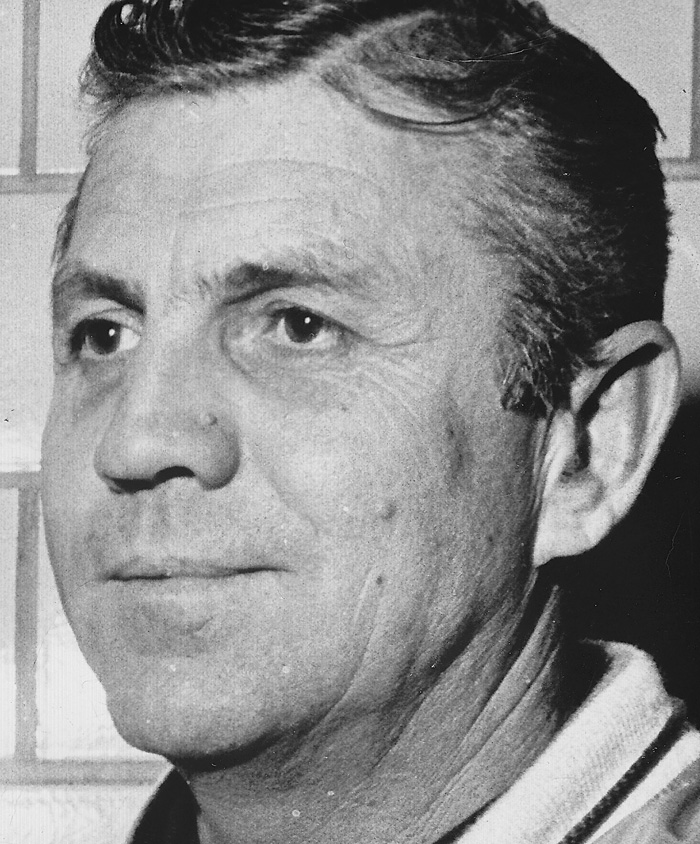 ---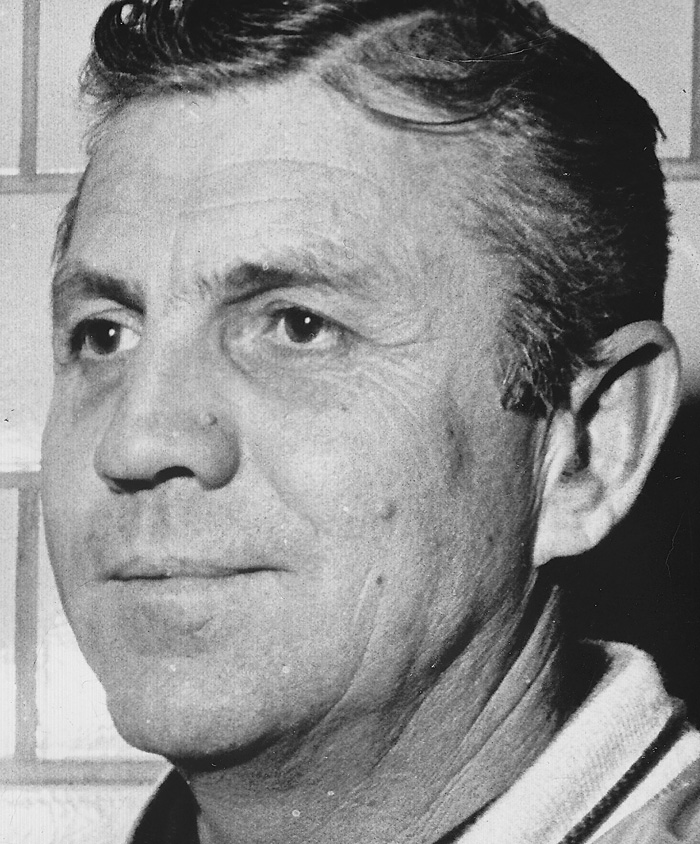 Photo
Prokop Court will
honor Leopards'
long-time coach
LIBERTY
After 15 years, several gentlemen determined to give Pete Prokop proper recognition finally overcame obstacles and roadblocks to have the former Liberty High boys basketball coach honored with a court-naming at the high school.
The group was spearheaded by Buzz Berkowitz of Liberty along with former players Dr. Neil Brayton, Dr. Bob Fleischer and Brian Wolf. They tried to convince various administrations and boards to accede. To put it in basketball terms, the group had to "jump through some hoops" to reach its goal.
Although Prokop's accomplishments could already be seen in the record books, the committee wanted his name more visible otherwise — like right under the noses of Leopards fans.
"Finally, after all these years," Berkowitz, a former player under the legendary coach, said with a sigh of relief. "It was an uphill battle, but I never gave up."
The dedication and unveiling of the logo will take place at Liberty's gym on Friday at 7:15 p.m., prior to a varsity game. There will be no JV game that night.
"I thought I was dreaming about this ever happening, but I never laid down because of what he made out of my life," said Berkowitz, who has been in the titanium business for 37 years. "He was a fabulous human being."
To make the night memorable, Prokop's family, including his widow, Helen, was invited. Berkowitz also sought out Brayton, Fleischer and Wolf.
Brayton, who was on Liberty's 1961 Class A state runner-up team and went on to play at Maryland, will be master of ceremonies. Fleischer and Wolf will be guest speakers.
"When I told them, they were so happy," Berkowitz said of relaying news of the school's approval to three of Prokop's all-around prized players.
The project finally came to fruition through the diligence of: Berkowitz, a co-captain on the 1968-69 team; Jim Timlin, a former Ohio Education Association secretary-treasurer; 1970-71 player Ray Timlin; and podiatrist Dr. David Dull.
Prokop was a longtime teacher and coach in the system, but he also operated an insurance business.
The saga's critical juncture began falling in place when former school board president Joe Nohra was approached. He managed to sway the decision-making body and other parties in influential positions.
Prokop, whom some would say ruled with an iron hand, produced results with his firmness. He motivated by pushing the right buttons.
He was Trumbull County Coach of the Year eight times and received the Ohio High School Basketball Coaches Association Hall of Fame Award. His teams won two Tri-County championships, nine league titles, eight sectionals and three district and regional crowns.
The WWII bronze star recipient died in 2012 at age 87.
"He had a distinguished military record and was old-school, but he was loyal to Liberty," Berkowitz said. "Playing for Pete wasn't for the fainthearted.
"When he coached, the players had to make a commitment and be dedicated."
Once Berkowitz got the green light, he set the wheels in motion for the court-naming design by enlisting Liberty native John Battaglia of McDonald to do renderings. They were shown to Helen Prokop, who then picked her favorite. An Akron company applied them.
"We're saluting Mrs. Prokop and Pete," Berkowitz said. "This will be special. It's being done to make sure the family appreciates the evening."
Brayton played for Maryland in the Atlantic Coast Conference. Afterwards, he attained the rank of major in the Army Dental Corps.
Fleischer also played in the ACC at Duke, then had a pro ball stint in Europe. Fleischer is a urologist in Utica, N.Y.
Wolf was a captain under Prokop during the 1964-65 season and went on to play at William & Mary in Virginia. He eventually became a principal at Poland High.
Other school officials taking part in the ceremonies are Superintendent Stan Watson and principal Rocco Adducci.
Berkowitz, whose '69 team lost just twice (once in the regular season and another in the tournament), shouldered the expense of the emblems and celebration planning.
"I'm just giving back to the players, coaches and fans for what this guy did for me. He's gone, but at least this is happening."
The 7-foot diameter logos are a basketball overlaid with a Leopard and the words "Pete Prokop Court" on both the visitors' and home side.
Berkowitz sent out almost 500 invitations, including those to 88 Liberty Sports Hall of Famers. A social event at Station Square will follow the unveiling.
The 62-year-old Berkowitz's personal crusade to honor the man he and many others felt was more than worthy to have his name on the Leopards' court can be content knowing that the slogan "Nothing short of the court" is a reality.