Katie Witmer, Brian Duchnak to wed in April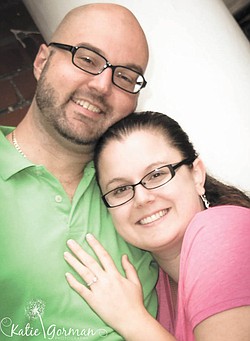 Photo
Brian Duchnak and Katie Witmer
NILES
John and Linda Duchnak of Niles are announcing the engagement and upcoming wedding of their son, Brian Duchnak, and Katie Witmer, both of Mayfield Heights, Ohio.
Parents of the bride-elect are Tom and Pam Witmer of San Francisco.
Ciminero's Banquet Centre will be the setting of a 5:30 p.m. April 5 exchange of vows and reception. Invitations will be extended for both.
The future bride works in customer service at 4Walls.com in Cleveland.
The prospective groom earned a bachelor's degree in finance from Youngstown State University.
He is a data analyst at Progressive Insurance in Mayfield Heights.