More police training saves lives, builds trust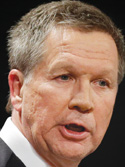 ---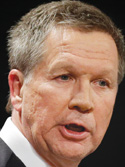 Photo
HUBBARD
They show up in news reports from throughout the nation — communities at odds with their own police departments.
Most notably, the focus has been on Ferguson, Mo., where black residents are bitter about years of what they say is mistreatment at the hands of a mostly white police force. They do not believe the shooting death of an 18-year-old black man by a white officer there was justified.
In New York, a grand jury recently cleared a white police officer in a chokehold death of a black man this summer, and the decision prompted protests in other cities across the country, including Youngstown.
In Cleveland, a 12-year-old boy was shot to death by an officer last month after he brandished a fake gun that looked real. Still reeling from that tragedy, Cleveland learned Thursday that the Justice Department was reporting excessive force and poor training in its police department, which must now operate under a federal consent decree. The DOJ's 18-month investigation stemmed from a 2012 car chase in which 13 officers fired 137 shots into a car after a high-speed chase, killing two unarmed suspects.
What happened in each of those situations is a stark contrast to what happened in Hubbard on Oct. 14, when what seemed a routine traffic stop led to a bizarre event.
It was late morning. Officer D.J. Dripps pulled over a car on Liberty Street in a convenience store parking lot across from the municipal building.
The passenger suddenly fled and Dripps chased him, only to be fired upon about six times.
A manhunt ensued through a residential neighborhood, and the suspect was found about a half-hour later in a backyard.
During the whole tense time, no one was hurt. Dripps was not hit. The suspect was surrounded, and he surrendered, and everyone, including him, got out of the situation alive.
A lucky roll of the dice? Maybe. But for the past two years, Hubbard's been putting its money on good police training.
"We want our people to leave work the same way they came to work," Mayor John Darko said Friday. He, police Chief Jim Taafe, city safety-service director Lou Carsone, city council's safety committee chairman Tim O'Hara, and Sgt. Chris Moffitt, who leads police- training sessions, sat down to talk about why the city made room in its budget for that training.
"It's the safety of our citizens, too," Darko continued. "The best way we can accommodate that is through training."
In 2012, Taafe said, the city's training budget was $5,000.
During 2013, Darko's second year in office, it increased to $45,000. He credits O'Hara and council finance committee chairman Ray Moffitt for supporting police department's needs.
"Through a team effort, we managed to work the budget out to where we could fund this," said Carsone.
Now, said Taafe and Moffitt, Hubbard has a department that far exceeds state- minimum training standards, which are firing 25 rounds a year with 80 percent passing, and four hours of professional training.
Training includes the department's 10 part-time as well as 13-full time officers.
Their instructor, Moffitt, trains once every two months in active-shooter classes, sometimes through the state, sometimes through private companies and sometimes through the Department of Homeland Security.
In "criminal interdiction classes," said Taafe, officers learn to identify "the really bad guys, so to speak."
They learn people skills, he said, and to engage people in a meaningful way to decide "whether it's someone who's going too fast on their way to work, or someone who's going too fast to sell drugs."
They train their officers in the schools every year for shooter situations there. They are trained to approach cars in traffic stops, and, O'Hara said, one officer is even trained to deal with heavy trucks coming through town.
They do classroom work as well — on legal issues such as search and seizure and deadly force. They are educated on public-records laws, Taafe said.
They plan to expand their training to include violence and shootings at businesses and churches, saying they've had calls of interest about such response training.
In the end, when they have to decide — to shoot, or not to shoot?
"It's a fine line," Moffitt said, and he acknowledged it has to be made extremely fast. "But the training we do helps us make that decision."
More like this from vindy.com