Hubbard Music gains industry recognition, local expansion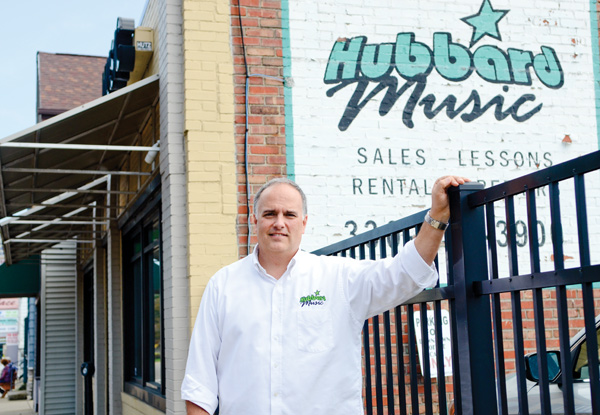 ---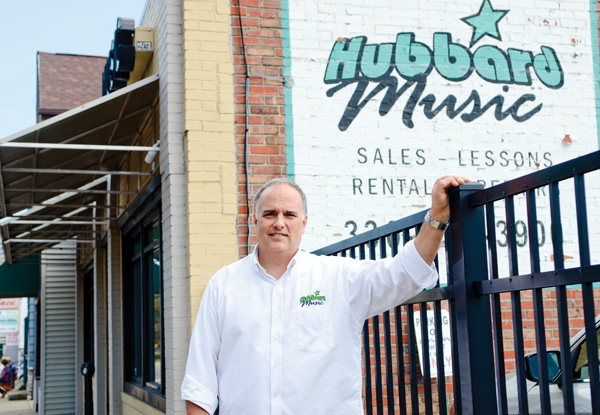 Photo
Mark Tirabassi is shown outside his Hubbard Music store at 51 N. Main St. "The industry does recognize me and has reached out to me," he said. "Which to me is an accomplishment." The store offers new and used instruments and also has online sales.
By Brandon Klein
bklein@vindy.com
HUBBARD
Mark Tirabassi's roots with music are deep.
The owner of Hubbard Music, 51 N. Main St., sells big-name brand instruments such as Fender and Washburn for guitars.
"We're not just a mom-and-pop store," Tirabassi said.
The store also does rentals that provide audio and lighting systems and instruments to local and national performing artists including Tony Bennett and Snoop Dog.
Its rental business expands as far as West Virginia and Kentucky.
"We're selling the things we love and do," said Rob McFarland, the general manager of the store.
"I just like that family-owned style of business."
Tirabassi's business aspirations go as far back as the 1980s, when he was a sophomore in high school.
During that time, Tirabassi gave private drum lessons to other teens in his parents' basement and even helped provide new instruments to them.
The constant noise never bothered his parents — especially his mother, Margie Tirabassi.
"I knew where my son was," she said. The parents still volunteer at the store. "As a family, we're behind him 100 percent," she added.

Tirabassi attended Youngstown State University with a major in music. At the time, he had the idea of becoming a "typical band director," he said, but dropped out after 21⁄2 years.
"It was the marketing of music that was my calling," Tirabassi said.
He eventually started the Hubbard Music store with "literally $1,200" in October 1990, he said.
The store experienced slow and steady growth, and eventually, he was able to open a second location in East Liverpool.
Tirabassi's music career almost took off when the band he was in, Vertigogo, signed with Atlantic Records.
While touring, the two stores were left to his brother, and business started declining.
After Tirabassi's music career came to a halt, he returned home where he closed the East Liverpool store.
Hubbard Music competes online as well.

"We have a strong Web presence," Tirabassi said. "I'm not competing with music stores in my area but music stores everywhere."
He was invited as a guest speaker for the Facebook Small Business Boost, a seminar in Canfield, due to the success of his Internet business.
He was also a guest speaker for one of the National Association of Music Merchants' events.
"The industry does recognize me and has reached out to me," he said. "Which to me is an accomplishment."
Tirabassi is opening a second store at Eastwood Mall in Niles on Monday.
"I just hope that the tradition and history of the store keeps going," Tirabassi said.