Technology transforms auto industry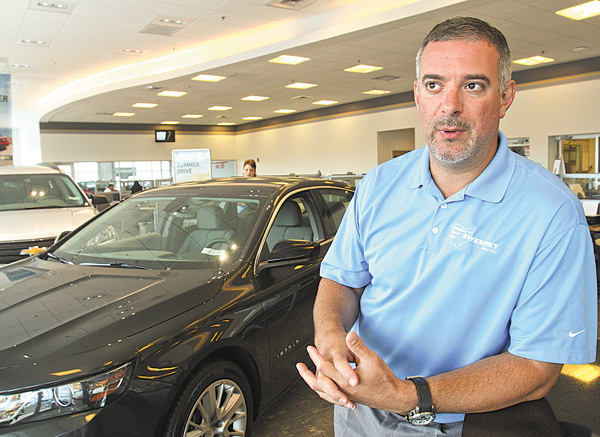 ---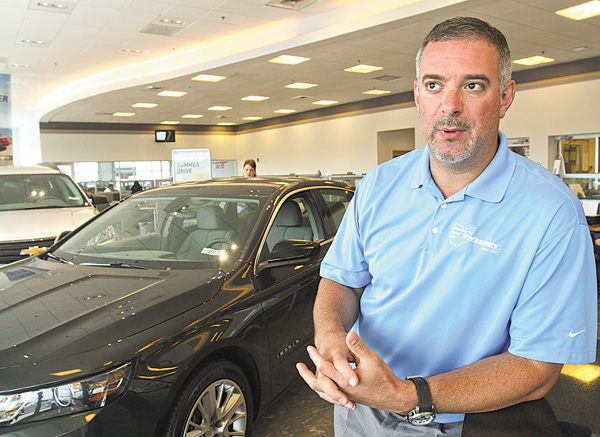 Photo
Anthony Garano, sales manager for Sweeney Chevrolet in Boardman, talks about the impact the Internet has had on auto sales. "It has changed how we do business," Garano said.
YOUNGSTOWN
When it comes to technology and the automobile industry, Steven Chos said he's witnessed "the evolution of what has transpired in the last 25 years."
The executive vice president of the Automobile Dealers Association of Eastern Ohio said the industry has changed how customers and dealers operate.
"This has been going on since the advent of websites," Chos said. "The change has been enormous."
With the Internet at their fingertips, people can shop for the best deals without having to visit their local dealerships, Chos said.
On the dealership side, the biggest changes are in advertisement and the actual customer base, he added.
The industry has become more aggressive online, said Anthony Garono, sales manager of Sweeney Chevrolet, 8010 Market St. The dealership has its own social-media director and team that works solely with online purchases.
For Sweeney, it has customers who are two to three hours away, Garono said. Gone are the days where customers were either someone literally passing by the dealership or seeing their TV advertisement.
They now "appeal to a much larger area," he said.
Sweeney Chevrolet follows other dealers that used to operate locally but can now sell cars anywhere in the U.S. and the world.
"That was unheard of years ago," Chos said.
Dealerships, however, are limited to selling new cars at the behest of the manufacturer, he added.
Much of the change has been positive, said Chris Cole, the Internet sales manager at Cole Valley. Customers are more educated and informed about what they want to buy before they come to the dealership, he said.
"On the flip side ... our pricing is much more accurate and competitive than it was three years ago," Cole added.
Aside from the Internet, social media has been a focal point for dealerships.
"They're using Facebook; they're using Twitter," Chos said.
Additionally, Garono said customers are shopping for cars on their smart phones.
The biggest change for the industry is the pace. Chos said with the constant innovation of technology, dealerships have to keep up with the trends in order to stay relevant.
"They have to make those decisions and cater to the public," he said.
To stay competitive, dealerships have to stay on top of the innovation.
"We have adapted to the times," Garono said. "It has changed how we do business."