Man gets life with no parole in North Side murder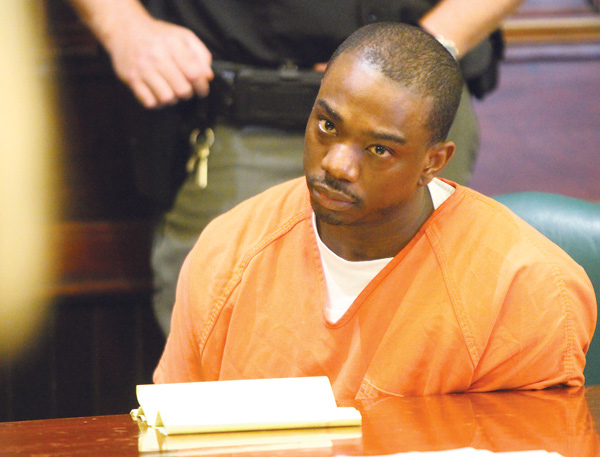 ---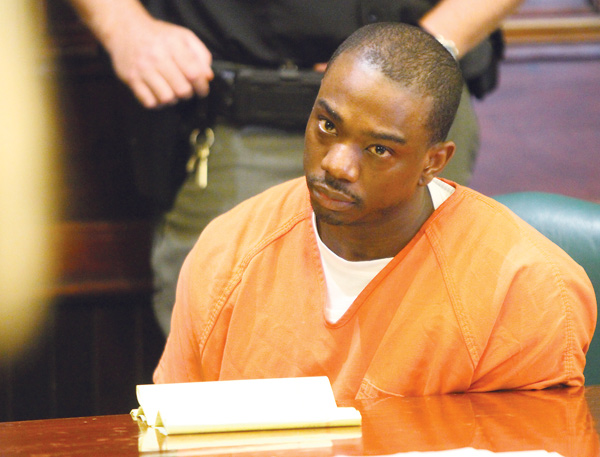 Photo
Janero Mitchell of Youngstown listens as Judge James C. Evans of Mahoning County Common Pleas Court sentences him to life in prison without parole in the 2012 slaying of Mark Haskins. At his sentencing Monday, Mitchell, 29, maintained he was innocent.
By Joe Gorman
YOUNGSTOWN
A man sentenced Monday for a murder on the North Side in 2012 was called a perfect example of the kind of criminal who needs to be kept off the streets of Youngstown.
Janero Mitchell, however, said he was innocent of the October 2012 murder of Mark Haskins just before a sentence of life without parole was handed down in Mahoning County Common Pleas Court.
Judge James C. Evans said Mitchell's past record, including a reckless homicide conviction in 2005, makes him the kind of person who must be kept away from society so society can be protected.
"You are a classic example of the type of person we have to get off the streets of the city of Youngstown," Judge Evans told him.
Mitchell, 29, was convicted Friday of aggravated murder by a jury after 21/2 hours of deliberations. The judge also found him guilty of being a felon in possession of a firearm. Besides life with no parole, an additional six years was tacked on to Mitchell's sentence on the weapons charge and a firearms specification.
Haskins was found shot several times in front of a house at Bissell and Kennsington avenues. A witness testified last week that Mitchell shot him, shot him again when he was on the ground, and when Haskins rolled over, he shot him again.
Assistant Prosecutor Dawn Cantalamessa asked for the maximum sentence, saying the circumstances of Haskins' death matched those of the reckless homicide conviction Mitchell pleaded guilty to in 2005. In that case, she said Mitchell killed a man he had accused of stealing. Prosecutors also believe Mitchell thought Haskins took something from him.
Cantalamessa said after court that on a 911 call of the shooting, Haskins could be heard telling Mitchell he never took anything from him, while Mitchell could be heard telling Haskins he had better be calling in a robbery. Haskins lived three doors down from Mitchell and did several projects for him as a handyman, Cantalamessa said.
Cantalamessa also said witnesses in the case were afraid to testify and were threatened, but they did give their stories to the jury. Mitchell said there was no evidence to show he shot Haskins.
"I stand in front of you not because of any evidence but because the jury clearly lost their way," Mitchell said.
He also said one of the witnesses against him was "crazy" but he did feel bad for Haskins' family.
"I lost an older brother myself. I know how you feel," Mitchell said. "But justice was not served in this case."
In a letter written for Judge Evans read by Cantalamessa, Haskins' family said he was dedicated to his church and to mentoring others. It also said he was a caregiver for their ill father and he was a kind and gentle person.
They also urged the maximum punishment to protect others.
"He would be off the streets without being able to inflict harm on others," their letter said.