Miss Laudermilt, Mr. Alain plan Sept. wedding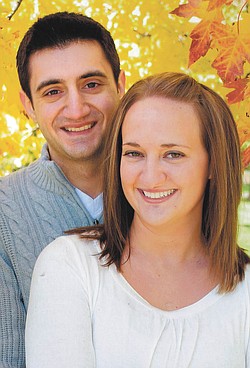 Photo
Gabriel N. Alain and Jamileh T. Laudermilt
Jamileh Tamara Laudermilt and Gabriel Nikolas Alain, both of Columbus, are engaged and planning a Sept. wedding, their parents are announcing.
She is the daughter of Tammy Foor, and Bill and Angel Laudermilt, all of Lowellville.
Her fianc is the son of Photini Alain and Dr. Nikola Alain, both of Dublin, Ohio.
The couple are planning their wedding on Sept. 27 in Youngstown.
The bride-elect graduated with a bachelor's degree in hospitality management from Ohio State University.
The prospective groom graduated from OSU with a bachelor's degree in human development.