Miss Bodnar, Mr. McQuiston set Oct. nuptials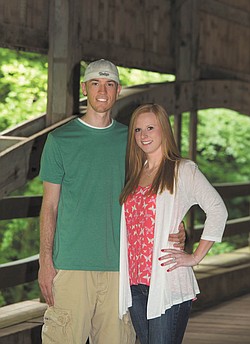 Photo
Bill McQuiston and Katelyn S. Bodnar
Katelyn S. Bodnar of East Palestine and Bill McQuiston of Youngstown are engaged to be married, her parents are announcing.
She is the daughter of Tammy Gorby of Salem and Tim Bodnar of East Palestine. Her fianc is the son of Tina and Bill McQuiston of Youngstown.
The couple will exchange vows in a 3:30 p.m. ceremony Oct. 4 at The Barn at Firestone Farms. A reception will follow at The Links Banquet Center. Both events are by invitation only.
The bride-elect attended Kent State University. She is an administrative assistant for D&E Counseling Center in Youngstown.
The prospective groom attended Youngstown State University. He is an IT specialist with YES Learning in Youngstown.