Emily Baluch, Raymond Lillo will marry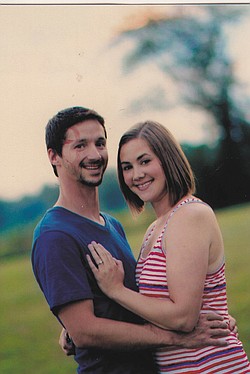 Photo
Raymond Lillo III and Emily Baluch
Emily Baluch and Raymond Lillo III, both of Austintown, are engaged and planning a September wedding.
She is the daughter of Elizabeth Baluch of Austintown and Dennis Baluch of Newton Falls. He is the son of Pam Lillo and Ted Dudzik of Austintown and of Ray Lillo II and Christine Lillo of Huron, Ohio.
The couple have planned a 4:30 p.m. wedding on Sept. 27 at Stambaugh Auditorium in Youngstown, where a reception will immediately follow. Invitations are being issued.
The bride-elect graduated from ITT Technical Institute with an associate degree in criminal justice. She works in a clerical position for NEO Urology in Boardman.
The prospective groom graduated from Choffin Career Center as a surgical technologist. He attended YSU and graduated from Mercy College of Nursing with an associate degree in nursing. He works as a nurse for NEO Urology.