Carly Foster, Gary Walkama to wed in Sept.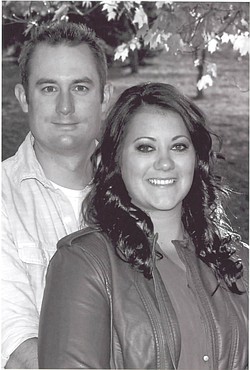 Photo
Gary Walkama and Carly Foster
Carly Foster of Petersburg and Gary Walkama of Struthers will be married Sept. 20, their parents are announcing.
She is the daughter of Charles and Kathy Foster of Petersburg, and he is the son of Wayne and Diane Walkama of Lowellville.
The couple are planning a 2 p.m. ceremony at Lakeside Pavilion at SNPJ in Enon Valley, Pa. A reception will follow at the Byzantine Center at the Grove in Youngstown. Invitations for both have been extended.
The bride-elect works as a farm hand at Yeo Farms in Lowellville.
The prospective groom graduated from Ohio State University with an agribusiness degree. He is a risk management specialist for Diversified Services in Columbiana.