Gina Donofrio, Jeremy Bigley plan wedding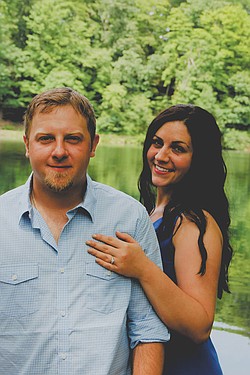 Photo
Jeremy Bigley and Gina Donofrio
Gina Donofrio and Jeremy Bigley, both of Campbell, are planning to marry on Aug. 30, their parents are announcing.
Her parents are Gene and Beth Donofrio of Campbell, and his parents are James and Karen Bigley of Poland.
Invitations have been issued for the ceremony at 1 p.m. at St. Michael Byzantine Church in Campbell and for an evening reception at the Byzantine Center at the Grove in Youngstown.
The bride-to-be works as an administrative assistant for American Financial Services in Boardman.
Her fiancé is an industrial painter for A1 Industrial Painting Inc. in Campbell.