Ice Bucket Challenge phenomena raising money, awareness for ALS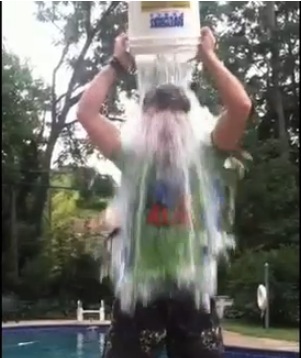 ---
Ice Bucket Challenge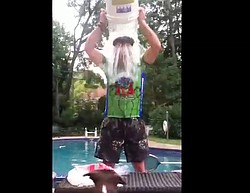 Video
Breen Bannon and the Ice Bucket.
YOUNGSTOWN
Enormous proceeds generated in a month by the Ice Bucket Challenge, a social- media fundraiser for ALS (Lou Gehrig's disease), is all positive, local ALS officials said.
As of Tuesday, the ALS Association had received $22.9 million in donations nationwide compared with $1.9 million during the same time period last year (July 29 to Aug. 19), according to the organization's website.
ALS officials attribute the huge jump in donations to the Ice Bucket Challenge.
Amyotrophic lateral sclerosis, often referred to as "Lou Gehrig's Disease," is a progressive neurodegenerative disease that affects nerve cells in the brain and the spinal cord. There is no known cause or cure. It is fatal.
The challenge for the ALS Association is to decide how to use the money, the amount of which officials admit is overwhelming.
"Our top priority right now is acknowledging all the gifts made by donors to the ALS Association," said Barbara Newhouse, president and chief executive officer.
"We want to be the best stewards of this incredible influx of support. To do that, we need to be strategic in our decision-making as to how the funds will be spent so that when people look back on this event in 10 and 20 years, the Ice Bucket Challenge will be seen as a real game-changer for ALS," Newhouse said.
"The dog on the corner," otherwise known as Sparky the dog from Harbor Pet Center in Boardman, will be doing a challenge of his own today.
William Kofalt, 28, of Boardman, will do the challenge in his dalmatian attire and plans to challenge a number of local political leaders, including Youngstown Mayor John A. McNally.
"I'm doing this because it's a wonderful cause," he said, adding that he thinks it will get more attention if Sparky is the one to issue the challenge.
Kofalt said he also will challenge local TV weather forecasters, the Mahoning County dog warden, the Youngstown State University penguin mascots, and representatives of First Night Youngstown.
Kofalt will do the challenge at 10 a.m. in front of the pet center, 7338 Market St.
Mary Wheelock, executive director of the ALS Northern Ohio Chapter, has been appointed to a national work group comprised of other chapter executive directors. She said she will help guide the national office on how the money will impact national and chapter priorities.
ALS's three-pronged approach is providing local care services and national advocacy and research. The national committees have local representation.
"This happened so quickly that we want to make sure we're addressing all of the priorities," Wheelock said.
The ALS Northern Ohio Chapter, which serves numerous communities in northern Ohio, including the Youngstown/Warren area, had revenues totaling $25.7 million for the fiscal year ending Jan. 31. Total expenditures for that fiscal year were also $25.7 million.
Breen O. Bannon of Youngstown, has, with family members and friends, ridden in the 270-mile Tri-State [bicycle] Trek, from Boston College to Greenwich, Conn., for six consecutive years. He described the Ice Bucket Challenge as amazing.
Bannon, who accepted the challenge about a week ago, said it is also literally breath-taking.
The Bannons and their friends ride in honor of his brother, Chuck, who died of ALS in 2009.
It's the most publicity ALS has received since New York Yankee Lou Gehrig, who died of ALS, made his "Luckiest Man" speech in Yankee Stadium in 1939, Bannon said.
To compete in the challenge, participants pour a bucket of ice water over their heads, or make a donation to an ALS charity — or both.
To make a challenge, participants post a video of themselves pouring a bucket of ice/water over their heads on social media. In the video, participants announce that they are raising awareness and money to support the fight against ALS and challenge others to do the same.
For information about the ALS Association, visit its website at www.alsa.org.
Contributor: Reporter Jordyn Grzelewski