Vanessa Nittoli, Craig Walters plan Sept. rites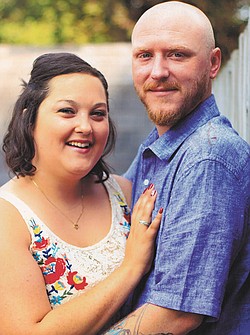 Photo
Vanessa K. Nittoli and Craig A. Walters
PITTSBURGH
Vanessa K. Nittoli and Craig A. Walters, both of Pittsburgh, are engaged and plan to marry, they are announcing.
Dave and Sue Mootz of Austintown are the parents of the bride-to-be. The late Carl Nittoli is her father.
Parents of the future groom are Gary Walters of Boardman and Karen Walters-Prodonovich of Cortland.
Invitations will be issued for a 4:30 p.m. ceremony Sept. 12 at St. James Meeting House in Boardman Park and a reception to follow at The Georgetown in Boardman.
Miss Nittoli graduated from Youngstown State University with a bachelor's degree in nursing. She is a registered nurse for DaVita Dialysis.
Her fiancé graduated from Sharon Regional School of Nursing and is a registered nurse for the VA Pittsburgh Healthcare System.