Kaitlin Cook, Jerremy Howell will wed Aug 23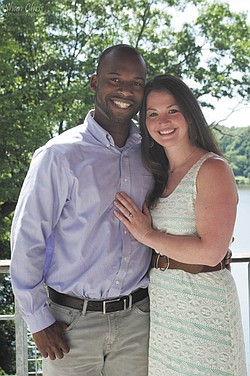 Photo
Jeremy Howell and Kaitlin Cook
BLOOMINGTON, ILL.
Kaitlin Cook of Chicago and Jerremy Howell of Oak Park, Ill., will marry Aug. 23, the future groom's father is announcing.
Les and Debi Cook of Fowlerville, Mich., are the parents of the bride-to-be. Annette Howell of Oakbrook, Ill., and Jon Howell of Bloomington, formerly of Youngstown, are his parents.
The couple plan to marry in a 1 p.m. open ceremony at First Assembly of God Church in Normal, Ill. Invitations have been issued for a reception to follow at Lexington Community Center, Lexington, Ill.
Miss Cook graduated from Olivet Nazarene University with a bachelor's degree in criminal justice. She works as a child welfare specialist for Lutheran Social Services of Illinois in Chicago.
Her fiancé also is a graduate of Olivet Nazarene University, where he earned a bachelor's degree in corporate communications. He works in human resources for Advocate Health Care in Chicago.