Gina Markovich, Sean Chance to exchange vows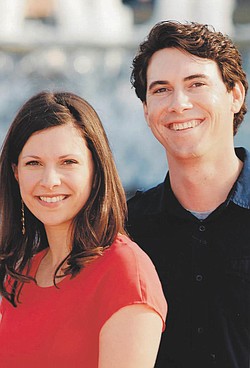 Photo
Gina Markovich and Sean P. Chance
CANFIELD
John and Carol Markovich of Canfield are announcing the upcoming marriage of their daughter, Gina Markovich, and Sean Patrick Chance.
He is the son of Randall and Mary Elizabeth Chance of Carrollton, Ga.
Invitations have been extended for a 3 p.m. ceremony Aug. 22 at St. Christine Church in Youngstown, and for an evening reception at The Lake Club in Poland.
Miss Markovich graduated from Youngstown State University with a bachelor's degree in fashion merchandising and design.
She is employed as a product development manager for Aspen Brands Co. of Duluth, Ga.
Her fiancé graduated from Georgia Southern University with a bachelor's degree in graphic design.
He is a senior graphic designer for psLive US in Smyrna, Ga.