Greatest registration will close Monday at noon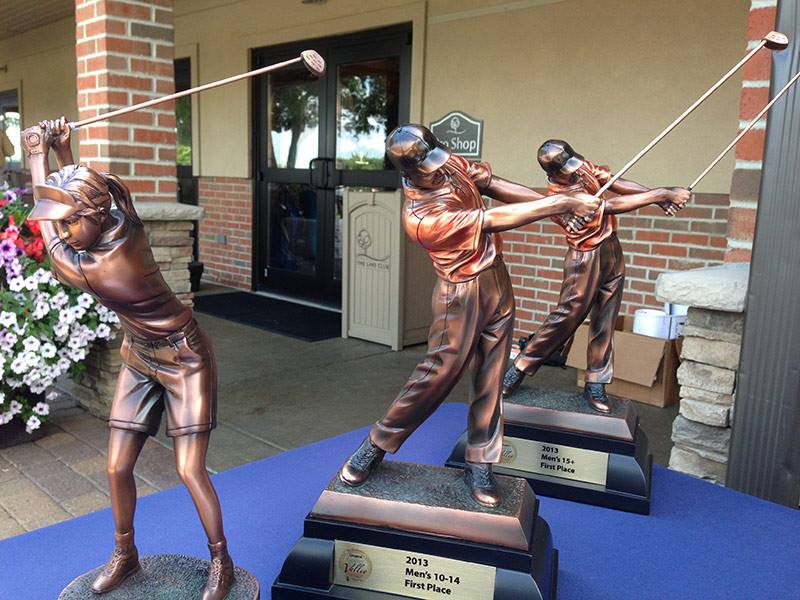 ---
Guaranteed spots in the 2014 Greatest Golfer of the Valley will close at noon Monday.
If you're playing, get in by then.
Registrations after that will be relegated to a waiting list.
Go to vindy.com/golf to sign up. The player roster is at 290 golfers.
========
2014 GREATEST COURSES
MASTER LINEUP
FRI, SAT AND SUN
Please note that below is our best guess of courses based on current registration trends. We aim to keep this plan to the best of our ability.
But don't swing your driver at us if players trends cause us to bump.
Our current divisions are:
MEN: Open, 5-9 hcap, 10-14, 15+
WOMEN: Open, 9+
SENIORS: age 60+
SUPER SENIORS: Age 70+
Friday, Aug. 22
Mill Creek North
8 a.m.-9:30: Men's Open and 15+ divisions
1 p.m.-2:30: Men's 10-14 Division
Mill Creek South
8 a.m.-9:30: Seniors, Super Seniors, Ladies, Ladies 9+
1 p.m.-2:30: Men's 5-9 Handicap
Saturday, Aug. 23:
Trumbull — 10-14 hcap, 15+ hcap 10 a.m. start
Youngstown — Open, Ladies 10:30 a.m.
Tippecanoe — 5-9 division, 10:30 a.m. start
Oak Tree — Seniors and Super Seniors, 11 a.m. start
Sunday, Aug. 24
The Lake Club.
Tee times start at apprx 8 a.m.

Tee off No. 10 first; finish on No. 9.
===
PRACTICE ROUNDS
===
TIPPECANOE PRACTICE
Practice rounds for contestant and one guest available. Cost is $70.33 for each player.
Limited times available. Please call pros Michael Speich and John Metzinger to reserve times at 758-7518










































































































































































































































































































































































YCC PRACTICE
Green Fees $55 and Cart Fees $20 + tax. Must make tee time with pros Jon Jones or Scott Sundstrom. Limited times apply. Call 759-9589
TRUMBULL CC
Practice rounds are welcome at Trumbull every Monday until the event. Contestants do not need to call for a tee time on those Mondays. They can just show up and play and the cost will be $45, including cart and range balls.
Mill Creek and Oak Tree are public access, and normal rates apply. Lake Club schedule does not allow for open play.
===
HANDICAP VERIFICATION
===
Greatest is about camaraderie first, and competition second.
Please place yourself in the appropriate division for fair play.
All players in the following divisions — Men's 5-9, 10-14, 15+, Ladies 9+ — must submit after AUG. 1 a verifiable handicap from either USGA, their home course or their league secretary.
All handicap info must be emailed in to vindygreatest@vindy.com.
All players are encouraged to examine the Greatest player roster and alert us to field concerns.
We reserve the right to adjust any player's final division placement based on committee examination.