Published: Thu, August 14, 2014 @ 9:14 a.m.
Greatest Golfer of the Valley 2014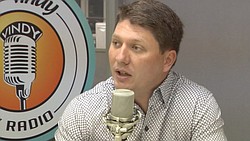 Video Set
Vindy Radio is live this Thursday Aug. 14 from 9 a.m. to noon with host Louie Free.
Along with his regular programming, he'll welcome a few special guests for a segment celebrating the Vindicator's upcoming Greatest Golfer Tournament.
Editor Todd Franko, who helms the tourney, will join Louie with special guests Jonah Karzmer and Rob Venrose. Karzmer and Venrose are past Greatest Golfer winners and they'll chat about the pride that comes with having the title of "Greatest Golfer of the Valley."
WFMJ reporter Mike Case is set to make a debut in the 2014 Greatest Golfer tourney, planned for Aug. 22-24. Case will also make an appearance to add to our fun Greatest Golfer show.
Go to vindy.com/radio to listen to the show live, or vindy.com/mobile/vindy-radio to listen from your smartphone.
Click here to listen to the show. Follow us on social media! On Twitter, follow @vindicator, @vindyradio, and for greatest golfer updates, @vindygreatest. Check out the Greatest Golfer on Facebook as well!
Vindy Talk Radio Studio: 330-333-4454