State audit of Mahoning engineer's office sparks political tempest
Tweet
Published: Thu, August 14, 2014 @ 12:06 a.m.
Democratic Party, Teamsters challenge Yost's suggestions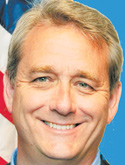 Photo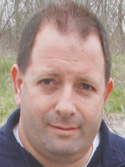 Photo
YOUNGSTOWN
A performance audit by state Auditor Dave Yost, which recommends $566,500 in annual personnel cost savings in the Mahoning County Engineer's Office, appears to have become a political football at the local and state levels.
On Wednesday, the Ohio Democratic Party and Teamsters Local 377 blasted the audit's recommendations for $384,000 in annual concessions in the Teamsters local's labor contract. That local represents 51 of the engineer's office employees.
In prepared statements, the Democratic Party and Richard Sandberg, president of Local 377, said Yost's recommendations concerning Teamster concessions are reminiscent of proposed restrictions on collective bargaining that were contained in Senate Bill 5, which the state's voters repealed in 2011.
The audit also calls for operating efficiency improvements in the engineer's office to be induced in part by new computer technology, specifically use of purchasing software, and conversion from a paper-based to an electronic payroll system.
The audit was released Tuesday by Yost, a Republican, who is seeking re-election Nov. 4.
The state Democratic organization announced a news conference by the Democratic county engineer, Patrick Ginnetti, first at the Teamsters' hall and later moved to the engineer's office, and issued two news releases, one on behalf of the state Democratic organization and the other on behalf of the Teamsters.
"I just don't feel we got what we paid for" in the audit, which cost the county $100,000, Ginnetti said during his news conference.
Ginnetti, who requested the audit, said he wants Yost to clarify the findings.
For example, Ginnetti said he wants projections on costs of computer-technology investments the audit recommends and estimates of annual cost savings to be achieved through use of that technology.
"The auditors can work with him to answer some of those questions," said Carrie Bartunek, Yost's press secretary.
"The state auditor issued a performance audit demanding many of the same things voters overwhelmingly rejected in 2011," Sandberg said.
"To have the state auditor interject himself into labor disputes and contract negotiations is not productive and not actually helpful to taxpayers either," Sandberg added.
Bartunek said, however, "The performance audit doesn't demand anything. It shares recommendations for the engineer's office to consider. We don't force them to do anything. It's their decision at the end of the day," she said, referring to the engineer's office and Teamsters.
She added that the Teamsters' contract at the engineer's office "is more expensive than the contracts at other" county engineers' offices and the Ohio Department of Transportation.
"Excess costs are excess costs. ... Our job is to follow the numbers, not the politics," Bartunek said.
Chris Redfern, state Democratic chairman, called the audit report an attack on the middle class.
"Dave Yost is abusing his office to attack Ohio's families. Ohioans want an auditor who will ferret out actual waste and abuse in government, not use the office for an ideological crusade to attack middle-class families' pension and hazard-pay benefits," Redfern said.
Because the Teamsters and the county recently ratified a new three-year labor contract, Ginnetti said it would be three years before any of the changes in Teamsters compensation Yost recommended could be made.
In the Teamsters' contract, Yost proposes saving $238,000 a year in Public Employee Retirement System contributions, reducing longevity-pay increases by $35,000, eliminating hazardous-duty pay for a $91,000 savings, and reducing commercial driver's license bonuses to save $20,000.
In the newly ratified agreement, the county is discontinuing its payment of the employee share of PERS, which is 10 percent of wages, and providing compensating pay raises to the Teamsters in a transition Ginnetti called "a wash."
Ginnetti said he agrees with recommendations in the audit report, which call for an overall strategic plan, a vehicle- and equipment-replacement plan and a road-repaving plan.