Depression can be treated if you take the first step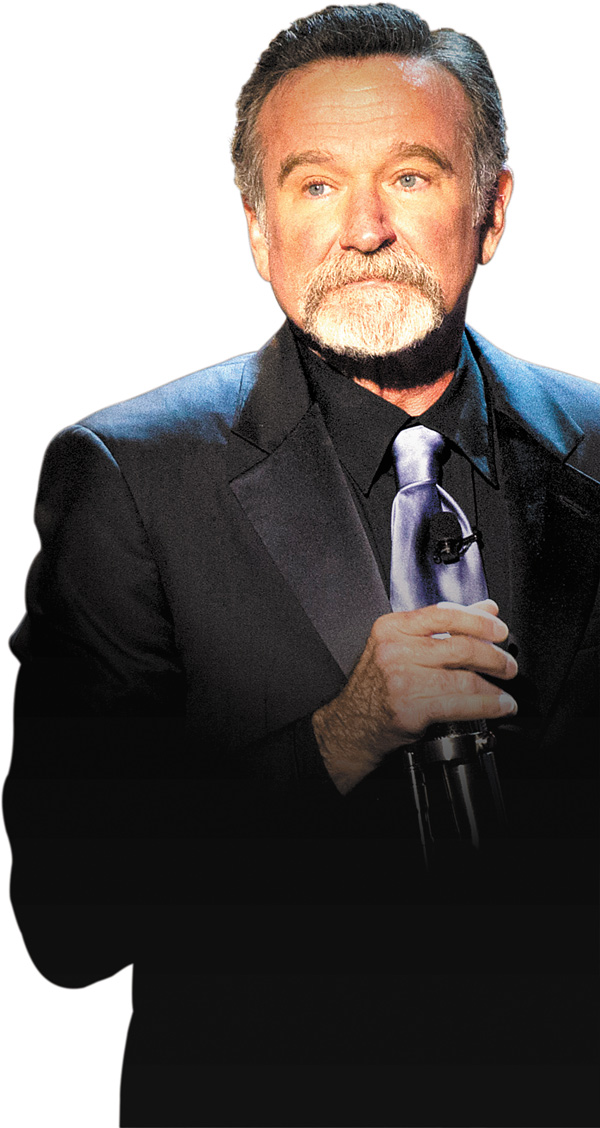 ---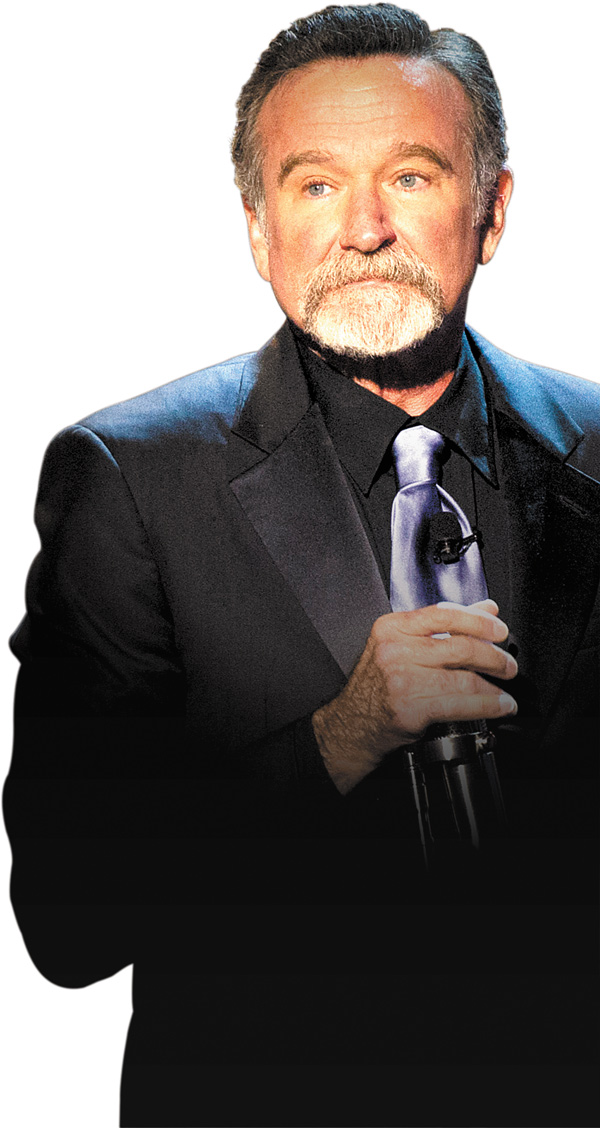 Photo
RELATED: • Depression/suicide help
• Robin Williams: Loss of a comedic genius
• Authorities say Williams hanged himself with belt in his bedroom
By WILLIAM K. ALCORN
alcorn@vindy.com
YOUNGSTOWN
The suicide of actor/comedian Robin Williams has brought to the forefront the discussion of an illness that millions of Americans suffer from — depression.
Williams, 63, Academy Award winner and television star, was pronounced dead Monday at his San Francisco Bay Area home. His press secretary representative and police officials said he had been suffering from severe depression.
"It's a shame we have to have a tragedy like the suicide of actor Robin Williams to raise awareness of the breadth and seriousness of depression," said Greg Cvetkovic, executive director of D&E Counseling Center, which provides mental-health counseling for children.
An estimated 19 million American adults are living with depression, said April J. Caraway, executive director of the Trumbull County Mental Health and Recovery Board.
Cathy Grizinski, associate director of HELP Hotline Crisis Center, said most people who attempt or commit suicide have depression of some form.
"But not everybody with depression is suicidal," she added.
Half of the people who experience symptoms of depression never get diagnosed or treated. More than 1 out of 10 people battling depression commits suicide, Caraway said, citing statistics from the Ohio Department of Health.
"Everyone feels sad or lonely at times in their lives. When those feelings become overwhelming or keep you from leading a normal, active life, then it's time to seek medical help," Caraway said.
And, said Barbara Yates, clinical director at Turning Point Counseling, medical help works. Turning Point provides mental-health services for adults.
Medication combined with therapy lead to good outcomes. There is an answer if people can avail themselves of treatment. Also, there are support groups in which people can participate, Yates said.
Joe Caruso, executive director of Compass Family and Community Services, said mental illness is like any other illness. The disease is no different than someone with diabetes, he added.
A person with a mental illness that doesn't take his medication is no different than a diabetic who doesn't take his insulin.
"We need to stop the stigma of mental illness," he said. "It needs to be treated."

"We need more resources for mental illness and drug treatment," added Douglas Wentz, director of Community Services. "There are many families that are touched by this issue every day in America."
Wentz said that mental illness can be a challenge for families.
"In families there are so many secrets and shame that it's hard to reach out," he said. "[But] that's what you need to do is reach out. ... It's more of a risk not to do that."

Yates urged people who think they are depressed, or friends and family of those people, to contact a mental-health professional.
Signs of depression include pulling away from usual activities, giving away possessions, isolating from family and friends, increasing irritability and decreasing energy.
Depression is a legitimate mental illness; but some depression may have physical causes, such as chemical imbalance, pain, and thyroid issues, Yates said.
"It's hard to ask for help, but if people will just take that first step, there is a really good chance we can help them. Depression is a serious illness, but there is serious treatment available. It's amazing. I've seen it work," Yates said.
Grizinski said someone considering suicide might exhibit signs such as ideation, excessive substance abuse, feelings of purposelessness, anxiety, feeling trapped, hopelessness, withdrawal from people, anger, recklessness and dramatic mood changes.
Sometimes it is more difficult for men to ask for help, but more men with depression and suicide issues are calling Help Hotline Crisis Center, said Duane Piccirilli, executive director of the Mahoning County Mental Health Board and former head of Help Hotline, a gateway to getting help.
"Depression and suicide show no discrimination. It can strike anyone," Piccirilli said, alluding to Williams' suicide.
He urged people not to be afraid to reach out to someone they believe might be depressed or suicidal and ask direct questions.
Other common signs of depression may include trouble sleeping or sleeping too much; trouble concentrating; difficulty controlling negative thoughts; loss of appetite or eating too much; irritability or short-temper; increase in alcohol consumption, Caraway said.
"If you or someone you know is experiencing signs of depression, please call 211 for treatment options and other supportive resources," she said.
The signs of depression in children are the same as adults: withdrawal or sense of hopelessness, not wanting to go to school, Cvetkovic said.
He said 15 to 18 percent of children are affected by depression nationally, and with other negative community factors in place, such as unemployment, poverty, displacement, and violence in the neighborhood and home, that figure can go up.
Teachers and nurses, parents and caregivers, and primary-care physicians and pediatricians should be aware of the signs of depression, If they see them, a mental-health provider shouldfollow up with an assessment of the child. A depression screening should be as normal a blood pressure, Cvetkovic said.
Grizinski said people who experience the loss of a person to suicide should find a counselor who understands trauma, suicide and the grief that comes from it. She also recommends finding survivor groups or speaking with a minister for spiritual guidance on coping.
Contributors: Megan Wilkinson and Brandon Klein, staff writers.
SUICIDE FACTS
Suicide IN THE VALLEY AND IN US
By the numbers
Here are numbers associated with suicide in 2013:
Mahoning County:
27 (11 females and 16 males); 14.8 percent were veterans.
Trumbull County:
24 (7 females and 17 males); 20.8 percent were veterans.
Columbiana County:
18 (3 females and 15 males); 16.7 percent were veterans.
Ohio: 1,401 (303 females and 1,098 males); 17.3 percent were veterans.
Nation: 39,518 suicides in 2011, the most recent year for which data is available.
White Males: 28,103 (Highest rate: 23 percent)
Method
Firearms: 19,990; 50.6 percent
Suffocation/hanging: 9,913; 25.1 percent
Poison: 6,564; 16.6 percent
Cut/pierce: 660; 1.7 percent
Drowning: 354; 0.9 percent
Other: 2,037; 5.2 percent
Suicide rate
45 to 64 age range: 18.6 (highest rate).
Less than 14 age range: 0.5 (lowest rate).
Suicide is the nation's 10th-leading cause of death.
Economic Impact: $34 billion annually.
Mental Disorders
Ninety percent of suicides involve a mental disorder.
Common disorders: major depression, other mood
disorders, substance-use disorders, schizophrenia and
personality disorders.
Sources: American Association of Suicidology, American Foundation for Suicide Prevention, Ohio Department of Health, Centers for Disease Control
and Prevention
More like this from vindy.com