Mr., Mrs. Brooks were honored for 50th at gathering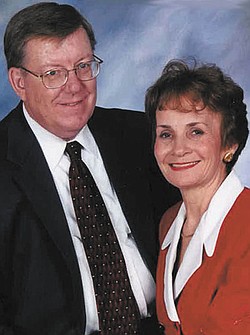 Photo
Mr. and Mrs. William Brooks
CANTON, OHIO
William and Susan Brooks of Canton, formerly of Canfield and Lake Milton, respectively, were honored for their 50th wedding anniversary at a gathering July 19 at Prime at 93 in Akron. It was hosted by their children, Susan (Steve) Frank, Sharyn Brooks and Scott (Junko) Brooks. A daughter, Sandra Kay Brooks, is deceased. Eight grandchildren complete the family.
Mr. Brooks married the former Susan Kimpton on July 18, 1964, at Canfield United Methodist Church.
The couple are retired.