YSU's Yeo set for U.S. Amateur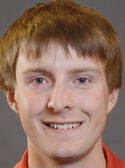 ---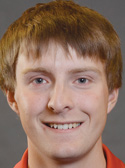 Photo
By Joe Scalzo
Bryan Yeo believes all golfers need one tournament to prove they can compete with the best.
For Yeo, that moment came last month in Canton.
The Youngstown State senior finished second at the U.S. Amateur qualifier on July 7 at Brookside Country Club to qualify for the U.S. Open Amateur Championship, which begins Monday at the Atlanta Athletic Club.
"I knew I had the game but I never really put it together," said Yeo, who hails from LaGrange, Ohio. "This pretty much put it in my mind that I can play with anybody."
Yeo shot a 3-under 68 to tie for the first-round lead, then shot a 2-over 73 in the afternoon's second round to finish behind Preston Banks Cole (72-68—140) and just ahead of Nicholas Palladino (72-70—142), who grabbed the third and final qualifying spot.
The second round was marred by two rain delays and, because Yeo finished with the first group, he didn't find out he qualified until he was driving home.
"The guys told me to just go home because it was getting dark and they weren't going to have time for a playoff if it came to that," he said. "I was getting updates the whole ride home and I kept thinking about all the shots I could have had back, which made it a little tougher."
Ten minutes from home, YSU coach Tony Joy called Yeo with the good news. He was in.
"The past three or four years, I've missed qualifying for some big tournaments by a shot or two here or there," Yeo said. "When I finished the first round tied for the lead, I knew if I could find a way to finish the [second] round and finish the tournament strong, I'd have a good shot. I hit the ball really well and made a lot of putts, so everything worked out."
The U.S. Amateur is at the Highlands Course in Johns Creek, Ga., which has hosted four major tournaments, including the 2011 PGA Championship won by Keegan Bradley.
The tournament usually draws around 7,000 entries — last year's event had 7,002 — and features two days of stroke play, with the top 64 players moving on to match play.
"Match play is my goal," Yeo said. "But I just want to play two great rounds and see where it puts me. If I don't make it, I don't make it."
Regardless, qualifying should be a confidence boost for Yeo, who finished fifth as a junior at last season's Horizon League championship.
"I'm ready for college season to start," he said. "It should be a good year."