Mahoning County leads Ohio Appalachian region in tourism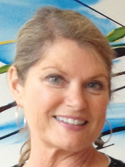 ---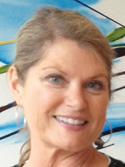 Photo
Mary Cusick, TourismOhio director
By KALEA HA
YOUNGSTOWN
Mahoning County is leading the tourism momentum in the 32-county Ohio Appalachian Region.
The county makes up 15 percent of the $4.1 billion in total 2013 tourism sales in the region, according to TourismOhio, which provides support to Ohio tourism industries.
Overall, direct-tourism sales in the region increased by 4.8 percent from 2012.
"When people come in from out of town, they are wowed," said Linda Macala, executive director of the Mahoning County Convention and Visitors Bureau. "It takes an outsider to put fresh eyes on something."
Mary Cusick, director of TourismOhio, presented the economic impact of tourism in Ohio's Appalachian Region on Wednesday at the Butler Institute of American Art on Wick Avenue.
Trumbull County 2013 tourism sales made up 10 percent of the Appalachian region sales, and Columbiana County made up 4 percent.
The industries with the most impact in tourism sales are retail trade, with more than $958 million direct sales for 2013 and the food and beverage industry, with more than $824 million in direct sales for 2013.
A total of 52,000 jobs were impacted by 2013 tourism sales in the region, Cusick said.
She said the numbers showed good momentum, and "it is amazing to have a number in the billions move up by 4.8 percent."
"I think [visitors] are coming to see you, and they are spending money and feeling good about that," she said.
TourismOhio has been doing random acts of marketing and is in the development process for a strategic plan to make sure the state is relevant to others outside of Ohio.
Ohio offers an authentic and diverse set of environments for people to experience, she said.
"There is no place that better represents what travelers are looking for than what the Appalachian region offers," Cusick said. "You have the product, the authenticity and you are accessible."