Irish band tries to gain foothold in the US Following the Script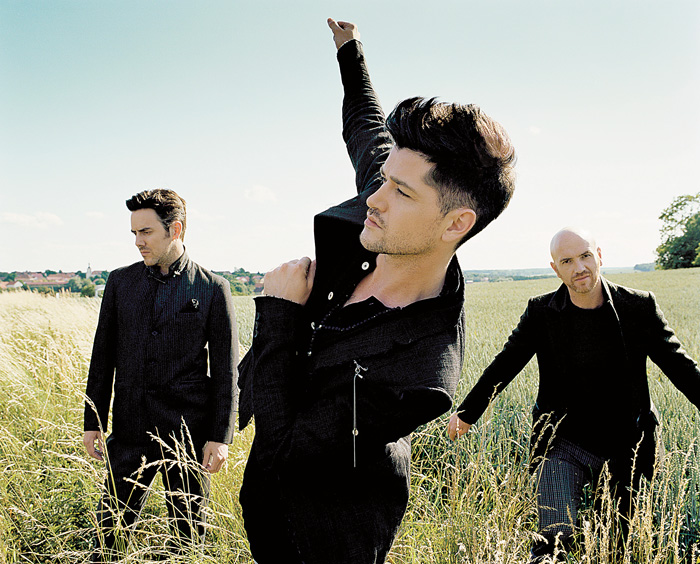 ---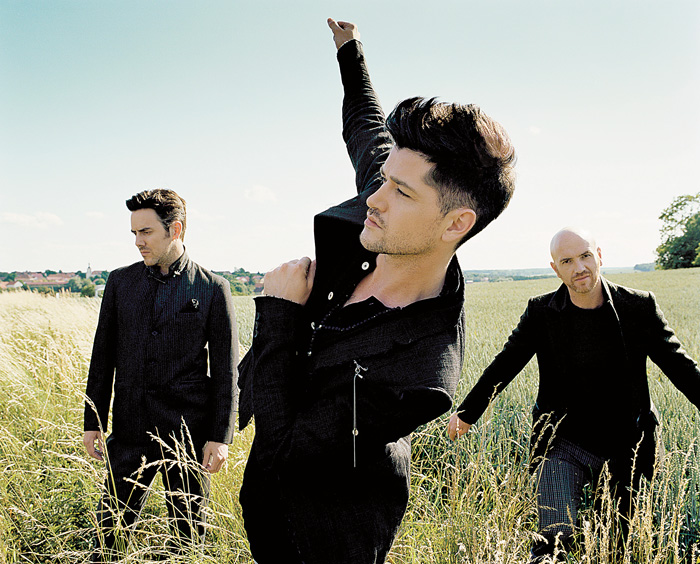 Photo
The Irish rock band the Script, with members Glen Power (drummer), Danny O'Donoghue (lead vocalist/pianist) and Mark Sheehan (vocalist/guitarist), is coming to Cleveland and Pittsburgh.
By John Benson
Connecting the dots is what The Script frontman Danny O'Donoghue believes it'll take to replicate the UK success of his band in the states.
While in America the trio has enjoyed hit songs such as "Breakeven," "For the First Time" and "Hall of Fame (featuring will.i.am)," not to mention having its music appear in plenty of television shows, the band has yet to become a household name.
"The funny thing this, we lived there for years and we know the marketplace," said O'Donoghue, calling from London. "It is very hard as a band to really get that exposure. If you're not Katy Perry or Bruno Mars, it's really hard to get on the radio and get that foothold. We've had five platinum songs over there, so we've had success in America but I think it's trying to connect the dots. That's been our problem, because we don't go to the red carpet parties and none of us are dating any famous models."
He added the difference in the UK was while the band's music enjoyed radio success, his appearance as a judge on the British version of "The Voice" triangulated the celebrity of the Script.
Furthermore, O'Donoghue feels things stateside are about to change for the Script, which recently finished up recording its fourth studio effort "No Sound Without Silence," due out later this year. Pointing to the band's creative momentum is the album's lead single "Superheroes," which the singer feels like epitomizes the new CD's energy, emotion and spirit.
As for "No Sound Without Silence," the band decided to return to an earlier sound and mindset that belied trends while capturing the onstage electricity experience at a Script concert.
"What we wanted to do was expand the production," O'Donoghue said. "A lot of bands are moving down that EDM road, and one thing we didn't want to do was follow the trend. Because I believe if you follow the trends, you're going to get flushed down the toilet sooner. We've always tried to stay in our lane."
He added, "Once somebody tries to pigeonhole us in a box, we kind of swerve and go the other way. It's pop rock in its essence, but there's hip-hop and R&B in there for sure."
Fans will get a chance to see the Script in action when the outfit returns to the area as an opener for OneRepublic Wednesday at Blossom Music Center and Friday at First Niagara Pavilion. Having opened for Ryan Tedder and company for the past few years, O'Donoghue said The Script couldn't pass up another chance at playing with the "Counting Stars" band.
"We just felt it's a great way for us to reignite our fan base right before we drop an album," O'Donoghue said. "Even the OneRepublic guys say, 'Man, it feels like it's your show. It's a pain in the butt going on after you. You get the crowd whipped up into a frenzy. We're always nervous going on after you guys.'"
"That's a testament to our fans and the music. They know there's something big on the horizon, so it just felt great to see everybody again and to look the whites of their eyes and say, 'Are we all ready for this?' It's going to be great."