Second phase of Wilks trial to start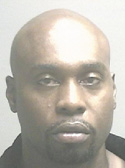 Photo
By Joe Gorman
YOUNGSTOWN
Jurors who found 42-year-old Willie Wilks guilty of aggravated murder this month return to Mahoning County Common Pleas Court today to hear testimony on why he should not be put to death.
Jurors convicted Wilks on April 14 of aggravated murder with death penalty specifications for the May 21, 2013, shooting death of 20-year-old Ororo Wilkins. He also was convicted of felonious assault for the wounding of 25-year-old Alex Morales and two counts of attempted aggravated murder for shooting at Morales and Ororo Wilkins' brother, Willie Wilkins.
Wilks is eligible for the death penalty because jurors found that he was guilty of murdering Ororo Wil-kins while trying to kill two or more people.
This part of the case is commonly known as the mitigation phase. While prosecutors still have the burden of proof to convince a jury that Wilks must be put to death, defense attorneys will present evidence to the jury as to why Wilks' life should be spared.
Wilks claimed he is innocent, and after he was convicted he kicked a hole in the wall near the prisoner elevator at the courthouse.
Judge Lou D'Apolito is hearing the case.
During the trial, prosecutors told jurors the shooting started after Wilks argued with Willie Wilkins over a bank card belonging to Willie Wilkins' mother, who was dating Wilks at the time. They said he went to the Park Avenue home in which Willie Wilkins lived and fired from an assault rifle onto the porch.
Morales dropped a baby he was holding when he was shot. Ororo Wilkins was reaching for the baby when she was shot in the head, police said.
The baby was not harmed.
Willie Wilkins was in an upstairs room, and Wilks fired a round at the window but missed, police said.
Jurors can recommend a sentence of death; life in prison with no parole; life in prison with parole after 30 years; or life in prison with parole after 25 years.
Only the jury can recommend the death penalty, and if it does, Judge D'Apolito can reject that decision and sentence Wilks to life with no parole or he can accept the recommendation and uphold it. If he does not accept the recommendation, he cannot sentence Wilks to something more than jurors recommended.
Judge D'Apolito also said jurors will be sequestered if they cannot reach a decision after the first day of deliberations.
The last person to be sentenced to death in Mahoning County is Bennie Adams, who was convicted in October 2008 of the 1985 murder of Youngstown State University student Gina Tenney. Former Judge Timothy Franken upheld the jury's recommendation of death in that case.
More like this from vindy.com