Miss Schweizer, Mr. Grist plan May wedding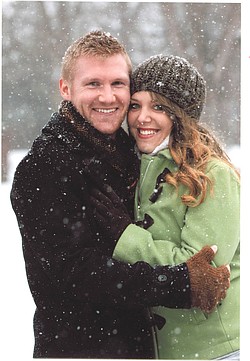 Photo
Jonathan S. Grist and Rachel Schweizer
Rachel Schweizer and Jonathan Scott Grist, both of Greensboro, N.C., are engaged, their families are announcing.
The father and stepmother of the bride-elect are Dennis and Tracey Schweizer of Massillon. Her stepfather, Greg Sheets, and mother, Vicky Sheets, are deceased.
Scott and Ann Grist of Boardman are the parents of the groom.
The couple are planning their wedding at 4 p.m. May 24 at Skyland Pines Banquet Center in Canton, where the reception will follow. Invitations will be issued for both.
The bride-to-be earned a bachelor's degree in photography from The University of Akron. She is a freelance photographer in Greensboro.
Her fiancé earned a master's degree in nursing, anesthesia, from Youngstown State University. He is a nurse anesthetist for American Anesthesiology of North Carolina in Burlington.