Grist-Moss engagement is announced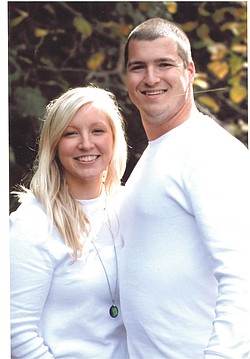 Photo
Caitlyn L. Grist and Ryan A. Moss
Scott and Ann Grist of Boardman and Pete and Debbie Moss of North Jackson are announcing the engagement of their children, Caitlin Leigh Grist of Boardman and Ryan A. Moss of North Jackson.
An open ceremony will take place at 1 p.m. Oct. 25 at St. Jude Church in Columbiana. Invitations will be extended for a reception at The Links at Firestone Farms in Columbiana.
The bride-elect earned an associate degree in diagnostic radiology from Kent State University. She is a radiologic technologist for Humility of Mary Health Partners in Youngstown.
Her fiancé earned an associate degree in wildlife management and is an ecological analyst for the Ohio Department of Natural Resources in Newton Falls.