Dinner will honor Giancolas' 60th anniversary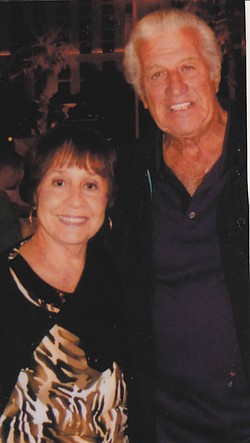 Photo
Mr. and Mrs. Michael Giancola
BOARDMAN
Michael and Rosemarie Giancola of Boardman are being honored for their 60th anniversary at a celebration dinner today.
The former Rosemarie Nuzzo married Mr. Giancola April 24, 1954, at St. Lucy Church in New Castle, Pa.
Their children are John Giancola of Lexington, Ky.; Mary (Steve) Pappas of Boardman; and Lori (Michael) Gentile of Poland. They also have six grandchildren and six great-grandchildren.
Mrs. Giancola worked as a cook for Boardman Schools and retired in 1994. She also is a homemaker and cook and enjoys hosting family dinners.
Mr. Giancola was a postman for the U.S. Postal Service in Youngstown and retired in 1986. He is a member of Road Runners, where he participated in many marathons, and he is a U.S. Navy veteran.
More like this from vindy.com