YSU losing another vice president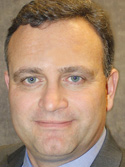 ---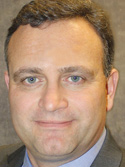 Photo
By Denise Dick
YOUNGSTOWN
Another Youngstown State University vice president is leaving, widening the leadership gap at the university.
R. Scott Evans, vice president of university advancement, is returning to Lake Erie College in Painesville, where he will serve as senior vice president for institutional advancement and chief of the president's staff, the No. 2 job at the school.
He came to YSU from Lake Erie in 2012 after working at that college for about six years.
Evans said he was contacted by the college's president about the job.
"It was just a great opportunity where it was close to home," Evans said. "This was a big family decision for us with two kids in high school up there. Kids are only that age once. I'm at that point where I can't move them right now. This made a lot of sense."
Evans has been commuting from his home in Lake County. His last day will be May 20.
"During his brief tenure at YSU, Scott played a key leadership role in the Division of University Advancement and on the president's Cabinet," Ikram Khawaja, interim president, said in the press release announcing Evans' departure. "He will be missed, and we wish him well."
He said he will be in discussion with university trustees and others on campus regarding the best way to approach selecting a new vice president for university advancement.
Evans said in the release that he's grateful for the opportunities and experiences he had at YSU and the relationships he developed with the people of the Mahoning Valley. He said his decision to leave wasn't an issue of him being concerned about the status of YSU.
"YSU is a great place," Evans said. "The people here, the programs are outstanding — they're all things that everyone here should be proud of and I think it will thrive in the future."
Evans' departure is the latest from YSU's upper administration in recent months. Gene Grilli, vice president for finance and administration, left in February to take a position at another university. Randy J. Dunn resigned in March after only eight months as president to become president at Southern Illinois University. Khawaja, long-time provost and vice president for academic affairs before his appointment as interim president, will retire June 30.