Youngstown man arraigned in woman's beating, dogs' deaths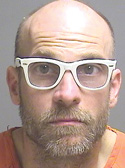 ---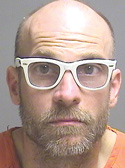 Photo
By Joe Gorman
YOUNGSTOWN
A man accused of stabbing his girlfriend's dog to death and keeping another dead dog in a refrigerator was arraigned on domestic-violence and animal cruelty charges Wednesday in municipal court.
Magistrate Anthony Sertick set bond for 43-year-old Todd Wollen at $2,500 with Wollen allowed to post 10 percent.
A pretrial hearing will take place at a later date.
Wollen, of Burbank Avenue, has been in custody since he was arrested by police about 6:30 p.m. in the 100 block of North Schenley Avenue on the West Side.
Reports said that police were called to a North Portland Avenue home Sunday, where a woman told them Wollen earlier had dropped off her dog, Grace, after he had killed it and that he had beat her on April 7.
Police went to Wollen's home to look for him and found another of the woman's dogs dead in the freezer. Two other dogs were unharmed, although one appeared to be malnourished, according to a report. Police took those dogs and gave them to the woman, reports said.
Wollen was not at the home and later was arrested after police spotted the van he was driving and pulled it over.
In court Wednesday, Wollen's lawyer, Heidi Hanni, told Magistrate Sertick that her client denies killing any dogs and that the dog in the freezer was put there by the woman, who wanted to save it to be cremated.
"My client will deny all allegations regarding the dogs," Hanni said.
Hanni said the woman is on medication for psychiatric issues and that her client has no prior offenses "other than bad choices."
City Prosecutor Dana Lantz said that an investigation is ongoing into the death of the dog in the freezer and Wollen was charged with the death of the dog that was stabbed. She said police still are having a hard time getting a story from the woman about the dog in the freezer because she is very distraught. She said Wollen held the woman against her will.
"She is in desperate fear for her safety," Lantz said.
An arrest report said Wollen's home was in disrepair and smelled of animal feces. There also were six cats inside the home, reports said.
Magistrate Setrick also issued a no-contact order, not just for the woman, but any animals she may own.
Hanni said her client will not cause any trouble.
"He fully intends to stay away from the alleged victim," Hanni said.